R. sigata × r.ugosa is a natural hybrid of blunt tooth rose and traditional Chinese rose [1], which is planted in large Numbers in yongdeng bittorrent region. Bittorrent rose has bright color and pure sweet aroma, and its oil yield is comparable to the most famous Bulgarian Damascus rose in the world. Rose essential oil is the crown of essential oil in flowers, known as "after essential oil", and is the most important and commonly used precious floral material in the fragrance industry.
Roses products raw materials come from the bitter the origin of the wing, through a series of strict selection, application of advanced technology production rose essential oil, pure dew, extract, sauce and so on, these techniques is regarded as a "green, environmental protection technology for sustainable development", in the pharmaceutical, food, flavoring, biological and other fields have different degrees of application.
Kushui rose oil
Internationally recognized rose oils are Bulgarian, Turkish, Moroccan and Turkish peasant. The formulation of the international standard of "Chinese bitter rose oil" will make the "fifth" fragrance rose oil come into being in China. The flavor of bitter rose oil is characterized by sweet and mellow flavor, the first sense of aroma elegant, and then the aroma gradually thick. It is simply a light feeling, not as strong as Bulgarian rose oil.
The processing technology
To make essential oil, the semi-open cup-shaped rose flowers picked from 4-7 am in the morning were selected as raw materials, and the distillation production was conducted in strict accordance with the technological process and parameters after layers of checks.
Material acceptance → sorting → weighing → weighing and cooling → weighing and vacuum packaging → frozen storage → sterilization of pipes, storage tanks and equipment → feeding → preheating indirect heating → distillation → condensation → oil and water separation → filtration → secondary oil and water separation → weighing filling → esterification → sampling → quantitative filling → finished products storage
2.2
C
omposition
Using gas chromatography-mass spectrometry (GC/MS) to analyze the essential oil of bitter rose obtained in this experiment, a total of 98 compounds were isolated, including 72 substances (as shown in the table below), mainly composed of alcohols, esters, ketones, aldehydes, ethers, enes, alkanes and other chemical substances. Among them, alcohol compounds accounted for the most, with 25 kinds, accounting for 34.7%, followed by esters, with 12 kinds, accounting for 16.7%. Among them, the relative content of citronella alcohol is the highest, which is 20.58% higher than that of Damascus rose oil in Bulgaria in the international standard of rose oil (iso9842:2003). The composition and aroma quality of rose essential oil are closely related to the variety, origin and preparation method of rose.
Use
From the medicinal properties and aromatherapy, each has its own characteristics, but also a lot of resonance, bitter rose in aromatherapy, in the skin, body, psychological and Damascus rose similar, whitening, freckle, anti-sensitivity, blood circulation, blood tonic, beauty, anti-depression and other aspects are superior to other essential oils. The difference is that everyone has a different sense of smell for different roses. Some people prefer sweet taste, while others prefer clear taste.
In terms of price, bitter rose oil has a great advantage over Bulgarian rose oil. It can be used instead of Bulgarian rose in high-end perfumes, spas, and high-end beauty salons.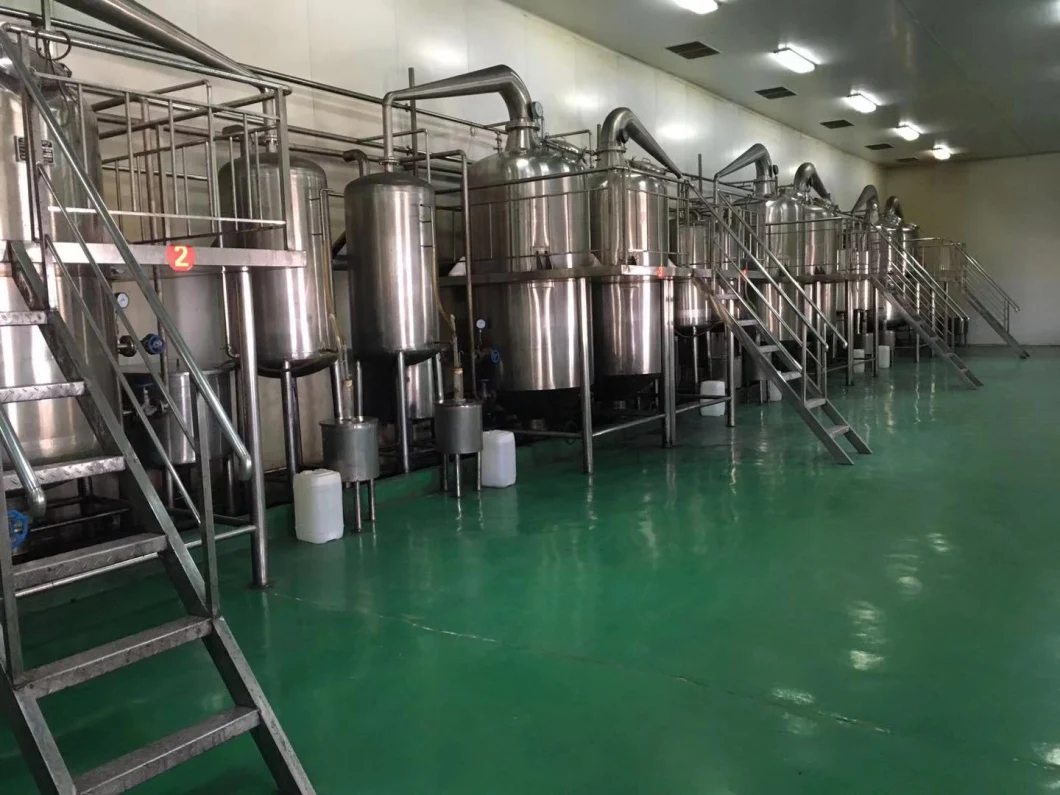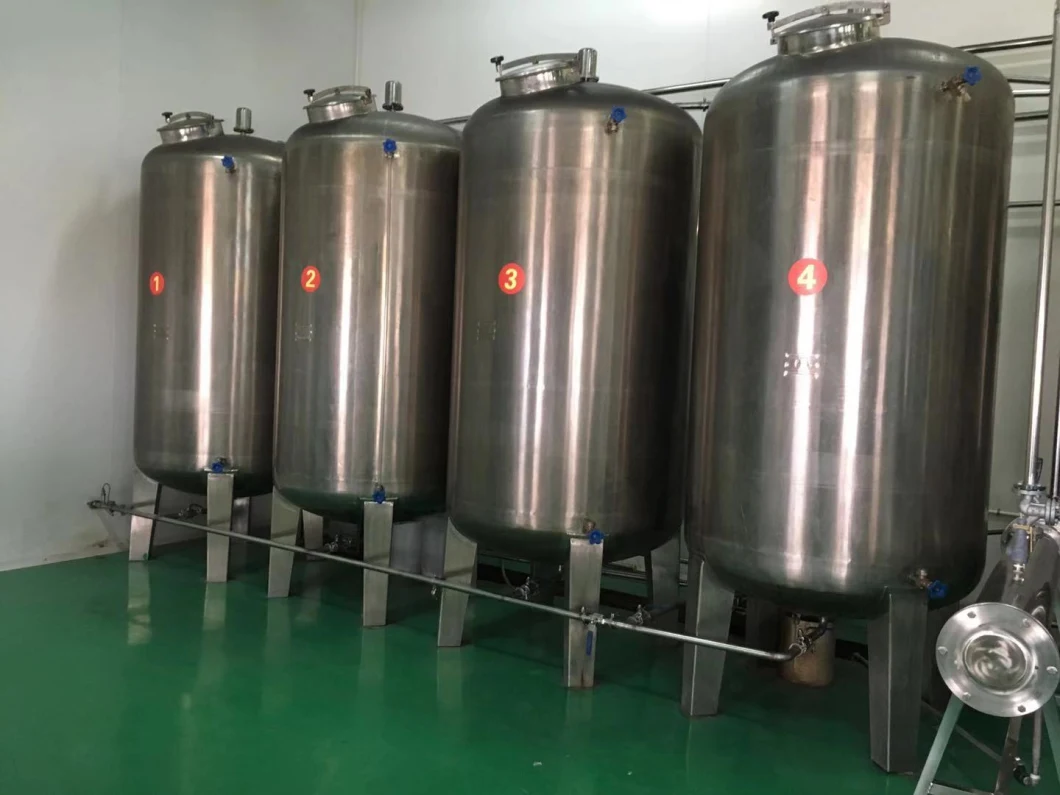 The essential oil of bitter rose is a transparent brown-yellow liquid extracted from gansu bitter rose. It is evaluated by domestic biological experts as the best rose oil in China and is called "liquid gold". Bitter rose essential oil contains a variety of nutrients and minerals, including its unique active ingredients, which are needed for skin metabolism, whitening and moisturizing. Especially for dry, sensitive, aged skin, it has shown a unique efficacy, its impeccable quality every day after rigorous testing to ensure the best purity and efficacy.
Product efficacy
First , Physiological effect
1. The beauty benefits of roses are well known, especially for dry, sensitive and aged skin
2. It can enhance skin immune function and improve skin's natural moisturizing system
3. Can enhance the activity of elastic fiber and collagen fiber
4. Relieve, calm, anti-inflammatory, gradually regulate and convergence of fine blood vessels, which has certain effect on cheek redness caused by microvascular dilation
5. It can effectively regulate the balance of endocrine system, nourish and fade spots inside and outside, promote the decomposition and metabolism of melanin, and let women have white and elastic healthy skin
Roses stimulate a woman's own hormones and increase her estrogen levels.
7. Roses with strong feminine qualities make excellent uterine supplements.
8. Roses have powerful healing powers
9. Roses have certain antibacterial and bacteriostatic functions
10. Roses can balance and strengthen gastrointestinal functions, regulate the secretion of digestive juices, and promote digestion and absorption.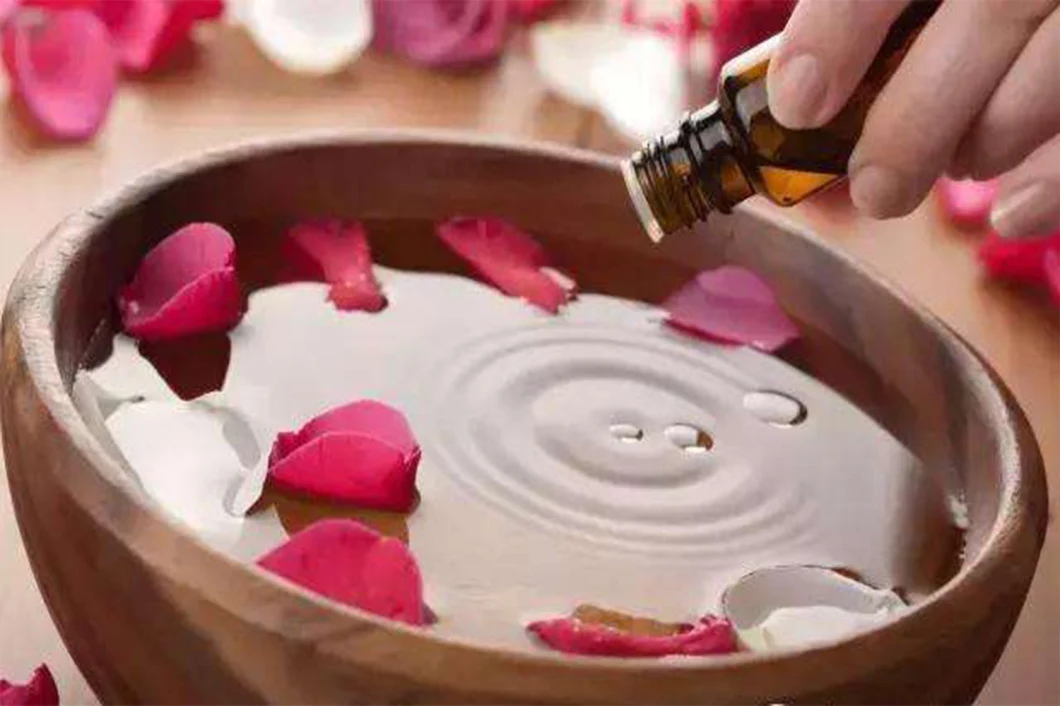 Second, psychological effect
Roses have more mental or emotional effects than physical ones. Its aromatic and sweet smell, can act on the nervous system, ease the secretion of adrenal cortex; Dopamine is noted to soothe mood, lift spirits and relieve underlying tension and stress, releasing Dopamine, a feel-good hormone. Can help women get through postpartum depression or emotional lows
Roses are specially made for women. It can soothe the bad emotions such as depression, sadness, jealousy and hatred, and it can also soothe the body, purify the mind, and help women get enough sleep and rest, so that women can regain energy in the most natural way, affirm themselves, enhance self-confidence, and improve their personality charm.
The product description
[features] : 100% extracted from rose petals
[suitable skin] : any skin, especially for dry and dehydrated skin.
storage method : keep away from light
Shelf life: 3 years
[type] pure essential oil
[ingredients] roses
[origin] gansu, China