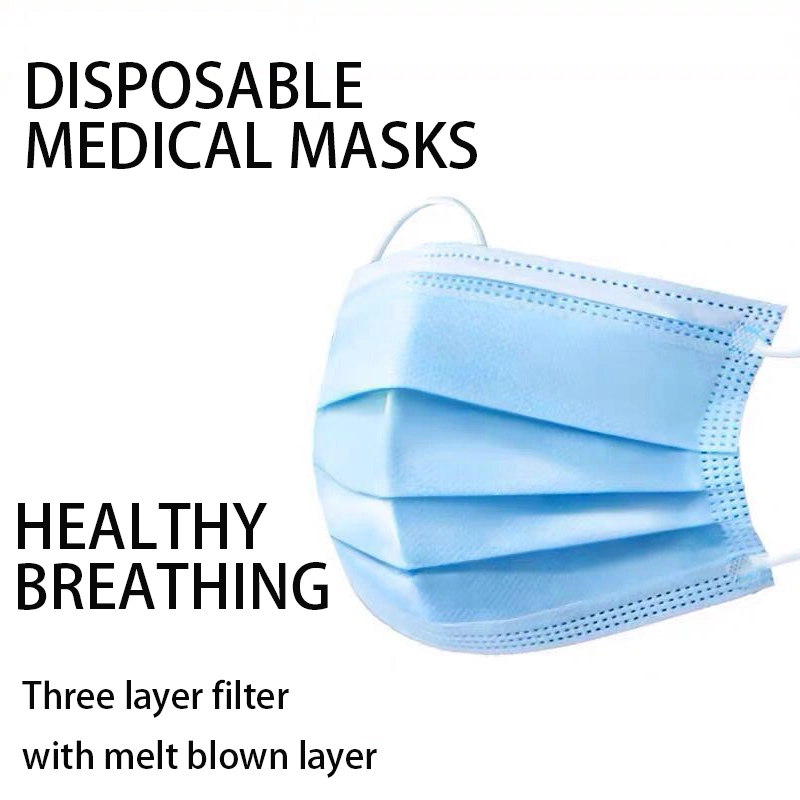 Heavy detection
Let you rest assured
Safe use of institutional testing.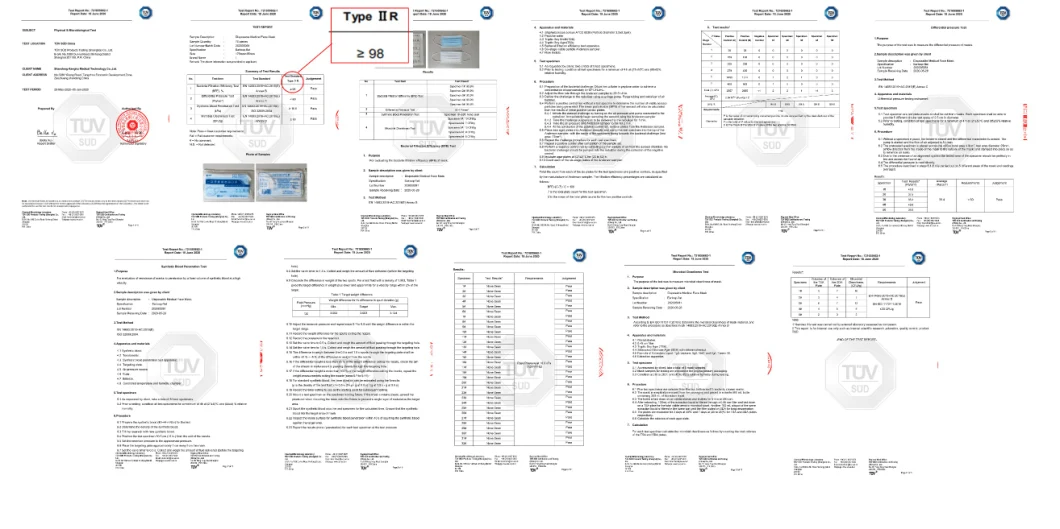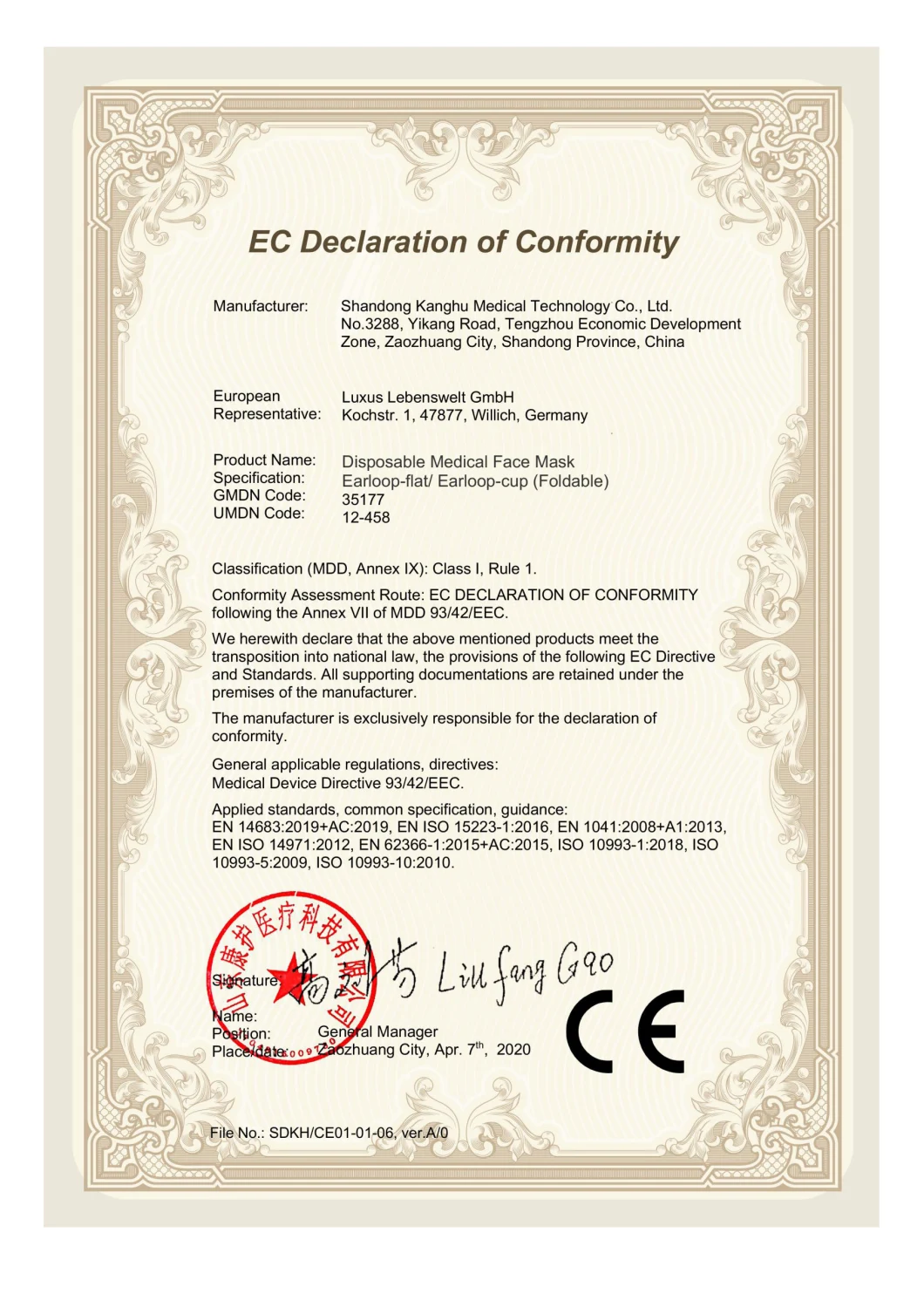 Enterprise qualification
White list of Ministry of Commerce.

We are always ready to fight against air pollution.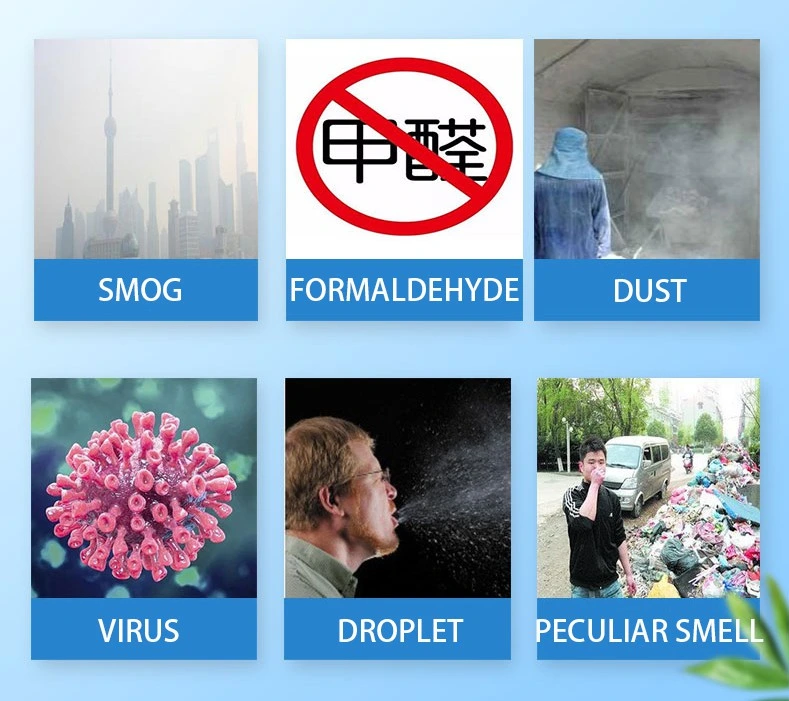 Mask components
The main body of the mask is divided into three layers: the inner layer is made of anti-allergy material, the middle layer is an isolation filter layer, and the outer layer is a special antibacterial layer.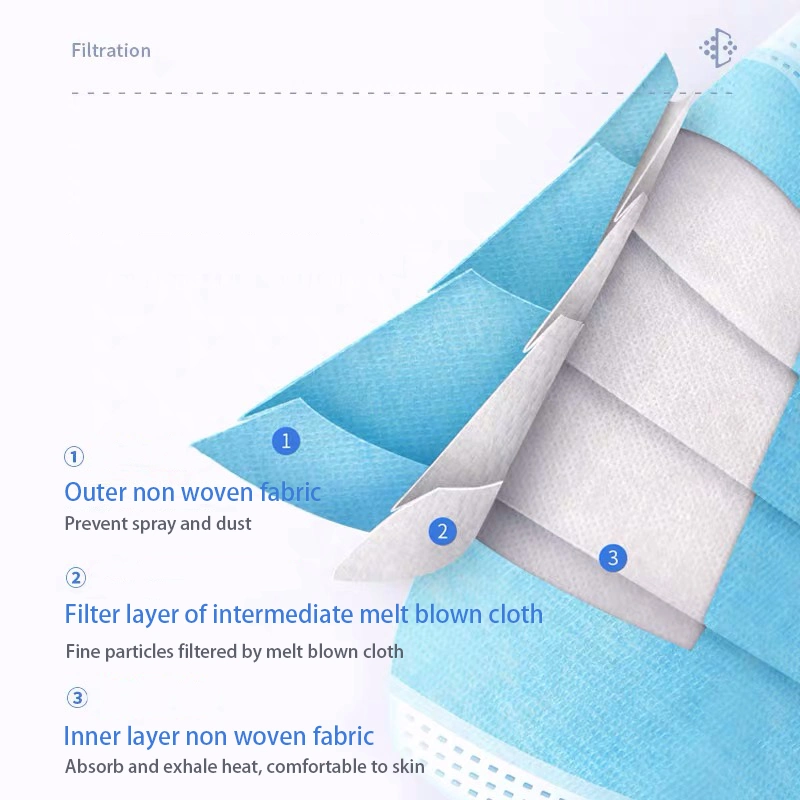 Three layer filtration protection
1.This highly effective medical mask has strong hydrophobic and air permeability.
2.It has a significant filtering effect on tiny virus-bearing aerosol or harmful dust, but it cannot effectively filter PM10 and PM2.5.
3.The overall filtering effect is good, and the materials used are non-toxic and harmless to wear comfortably.
Air permeability test of mask
1.It's breathable and can be worn all the year round.

2.The material should be melt blown with good air permeability.
3.The filter layer is easy to breathe, water-proof fog, comfortable and breathable, close to the skin, without stuffy feeling.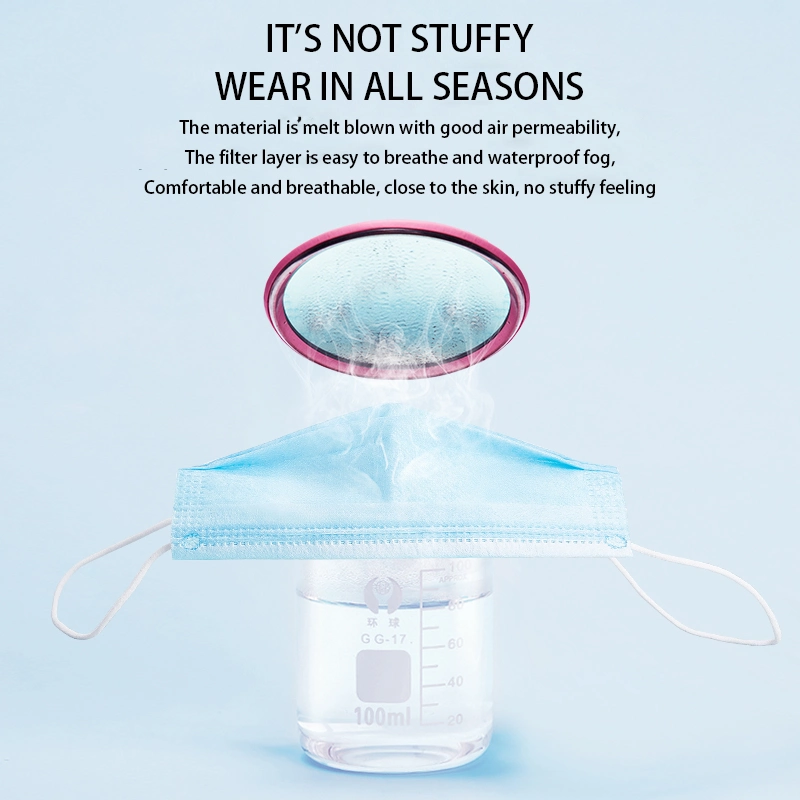 Product details display
1.Plastic soft nose clip design.
2.After wearing, press the nose clip to fit better and prevent dirt from seeping into the gap.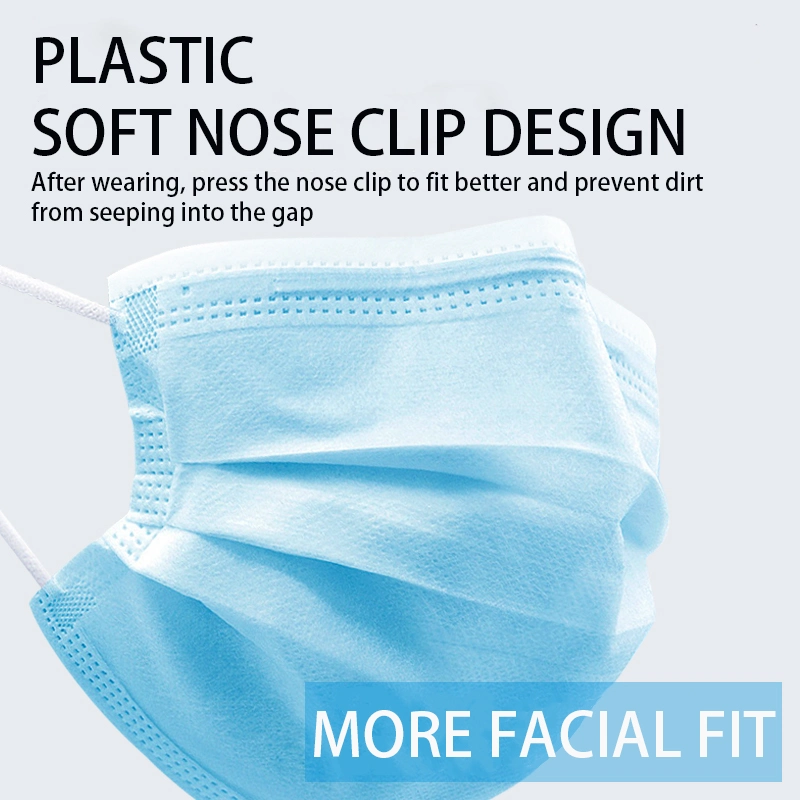 Product details display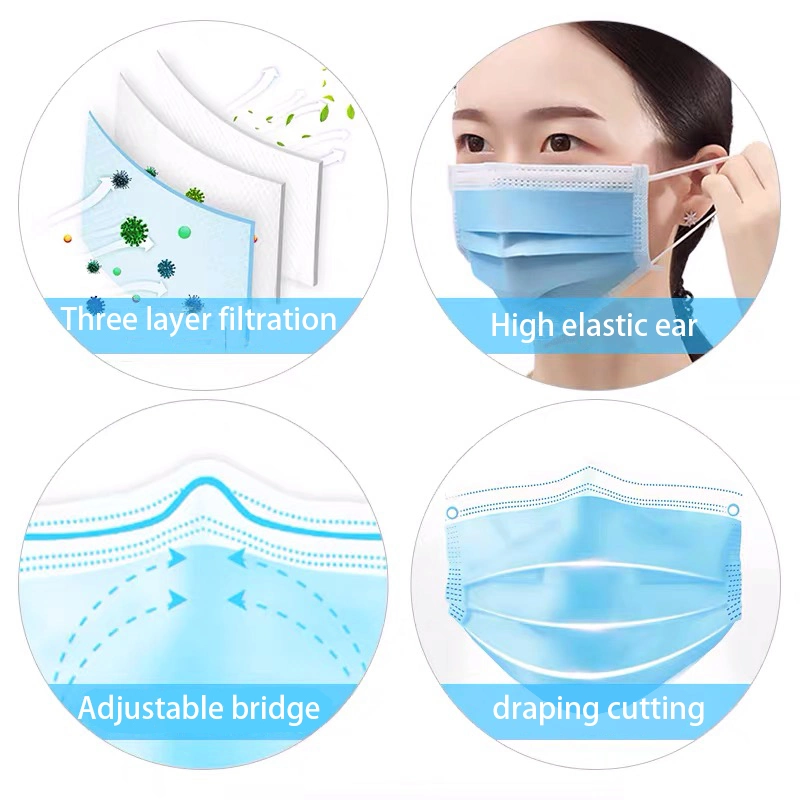 Method of use

Company profile
Shandong Kanghu Medical Technology Co., LTD is a manufacturing company. It is one of the subsidiaries of Shandong Yikang Group Co., LTD.
Yikang group was founded in 1987, and its largest subsidiary is Shandong Yikang Pharmaceutical Co., LTD., formerly known as the Experimental Pharmaceutical Factory of Shandong Academy of Medical Sciences, it is a scientific and technological pharmaceutical enterprise integrating drug research and development, production, sales, industry-university-research cooperation and other advantages.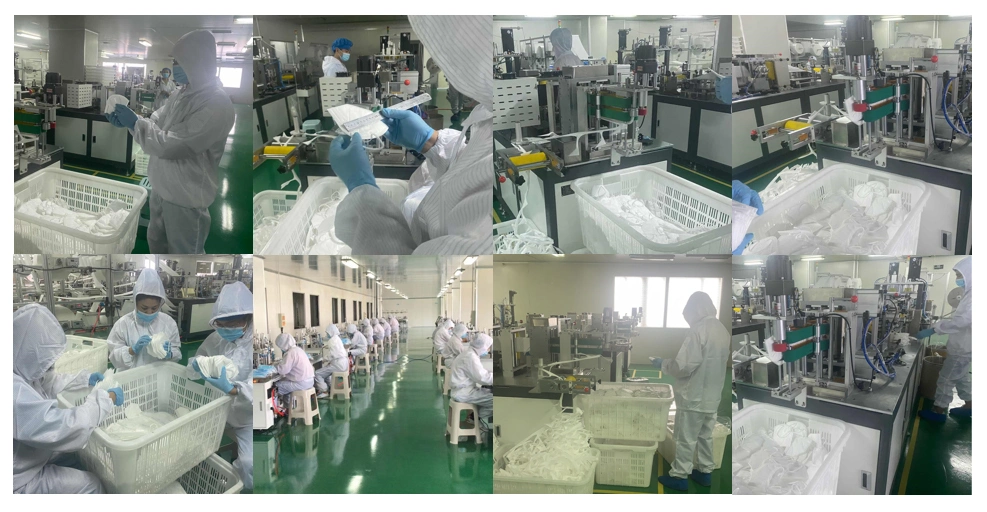 Types of products produced
At present, the company has passed the on-site inspection of medical device registration in Shandong Province and obtained the registration certificate, and successfully landed on the white list of national Ministry of Commerce.
At present, our company can produce disposable medical masks, disposable surgical masks, disposable protective masks and KN95 protective masks.
In addition, the company's new 1600 melting spraying cloth production equipment, can produce filtration grade above 95 melting spraying cloth, for their own use and external sales.
The company's products cover all provinces of China, exported to Africa, Southeast Asia, Central America and other countries.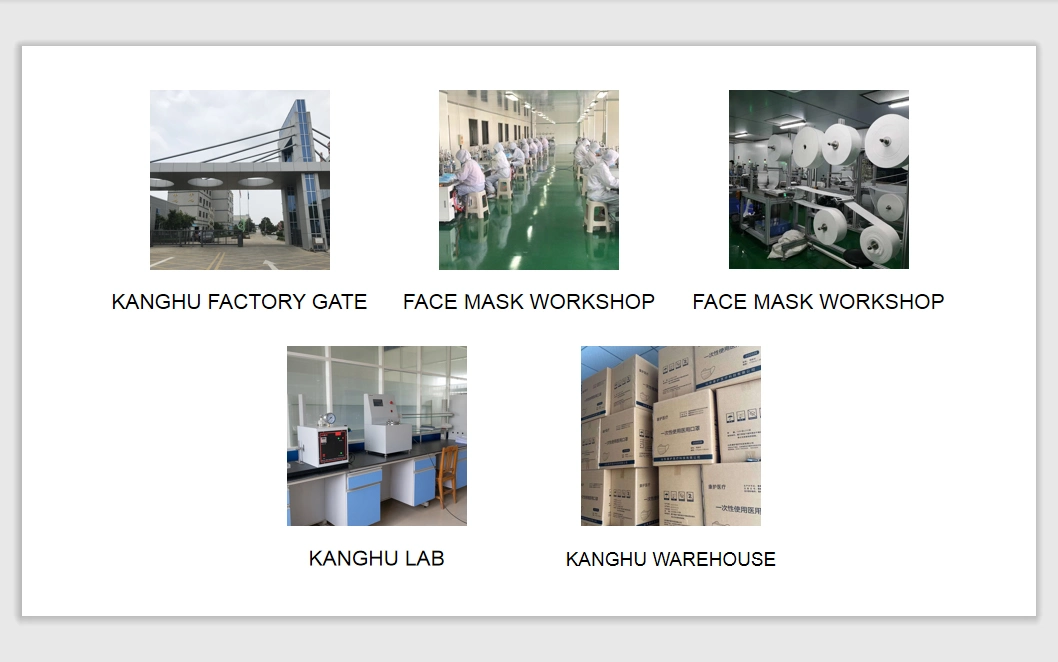 Corporate philosophy
Sorbic group will always adhere to the development philosophy of "forge The brand of Sorbic with integrity, achieve lasting success with innovation", and uphold the enterprise spirit of "seek common development and share the fruits of Sorbic health", so as to contribute high-quality medicines to mankind, create a healthy cause, and create a better tomorrow.