8 Reasons to Choose Morntrip medical face masks?

1. Morntrip surgical masks are made of 100% new material, recycled material will not be accepted in mask production.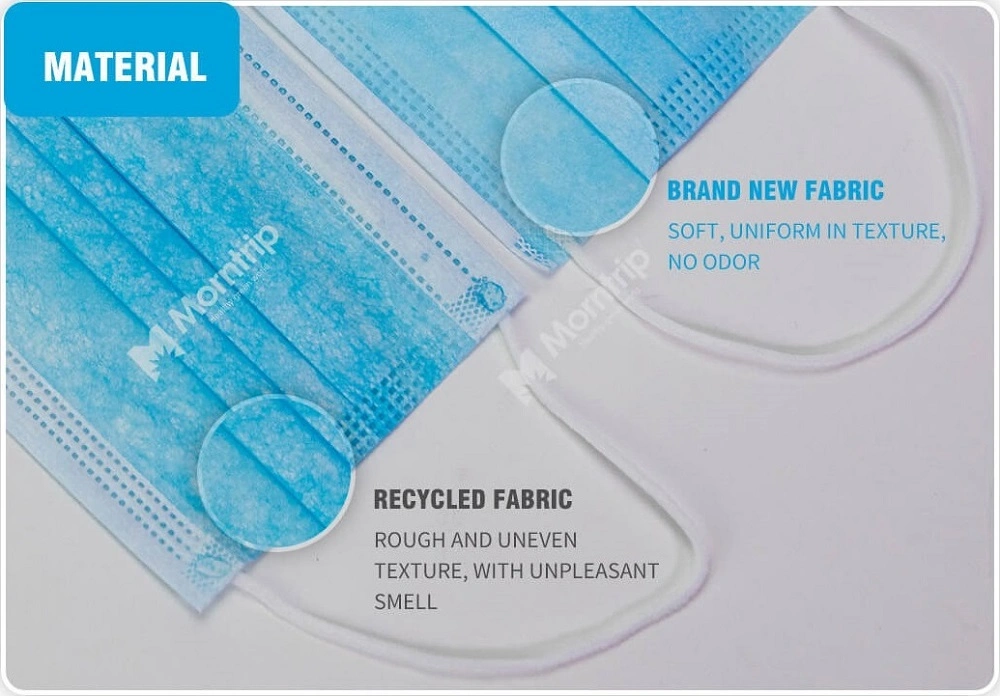 < Morntrip brand new fabric compared with recycled fabric on the market >

2. As a 20 years' experienced surgical mask manufacturer, our face mask production is highly mechanically automated, which well avoided man-made pollution on the masks.



< Morntrip medical face mask production line, pictures were taken in 2018 >

3. Since we produce melt-blown material, spun-bond material, and earloop all by ourselves, Morntrip factory can fully control the whole mask supply chain. So our mask quality and cost control are better than peers.

4. Max output can reach 4 million pieces daily, huge support for a large amount of purchasing.


< Morntrip factory > < Melt-blown & Spun-bond Fabric Making Machine >

5. Our surgical mask has been tested under both CN and EU standards, such as EN14683-2019, GB/T 32610-2016, YY/T 0969-2013… We also got a Free Sales Certificate, which might be necessary for the South American market.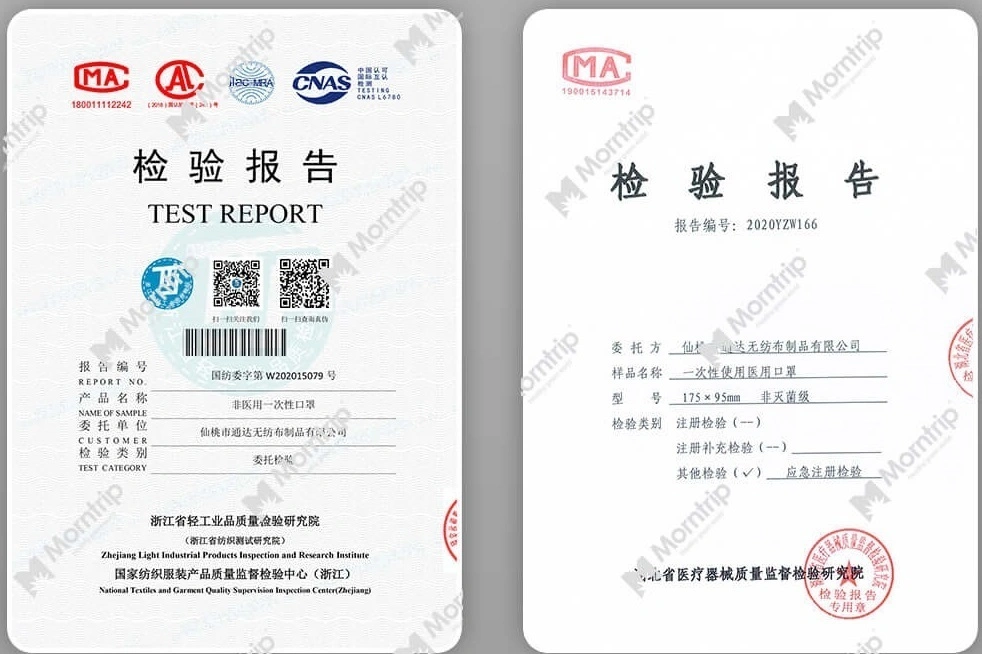 < GB/T 32610-2016 > < YY/T 0969-2013 >
< CN Non-Medical Standard > < CN Medical Standard >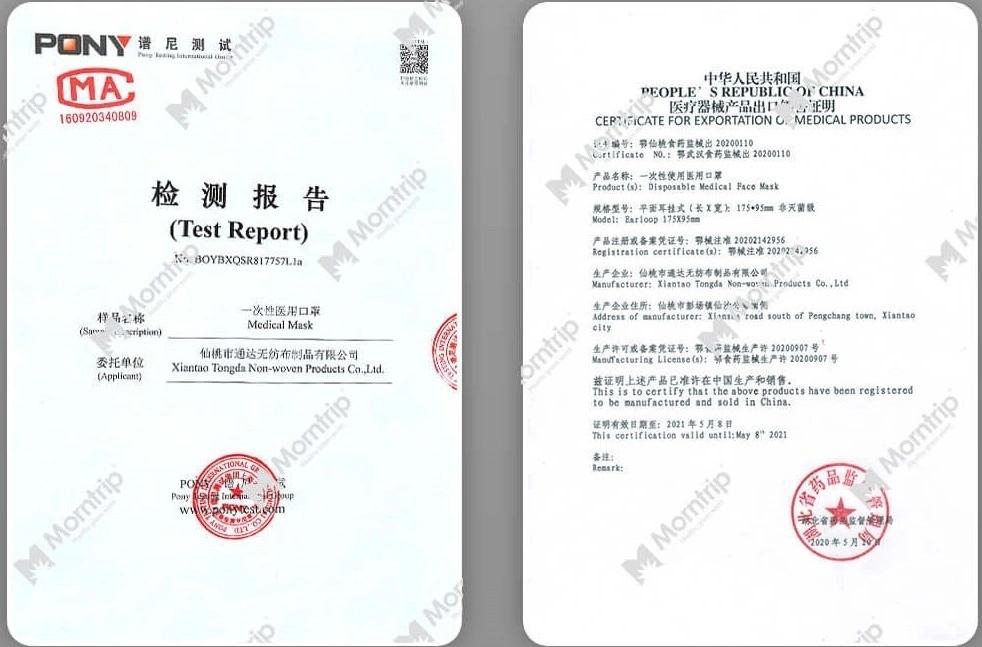 < EN14683-2019 > < Free Sale Certificate >
< EU Medical Standard > < South America Market Might Need >

6. Morntrip factory has been certified under the medical device in both China and the EU, registered in the US FDA.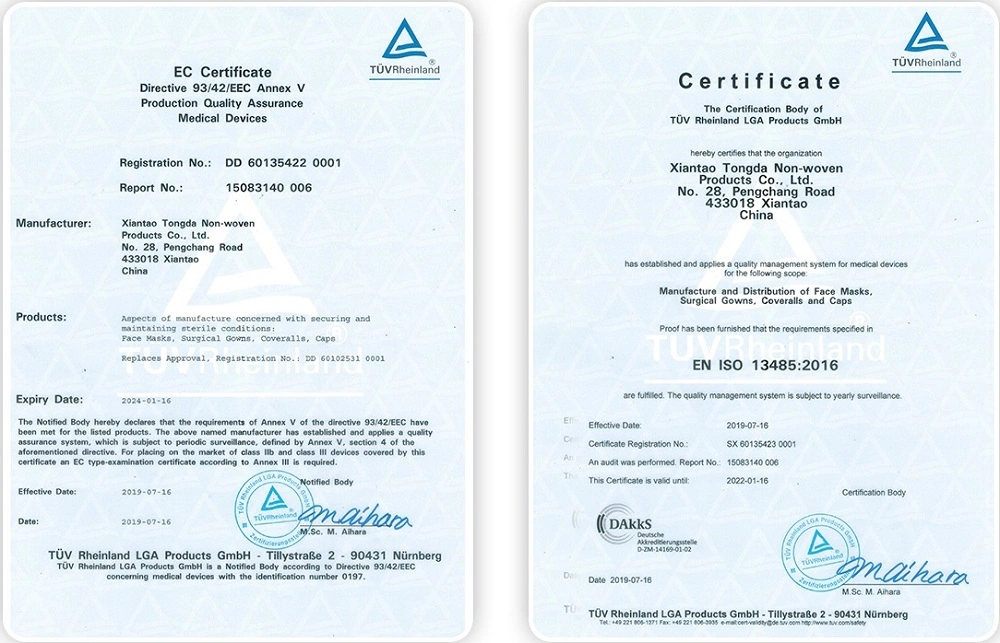 < CE - Medical Devices > < ISO 13485 >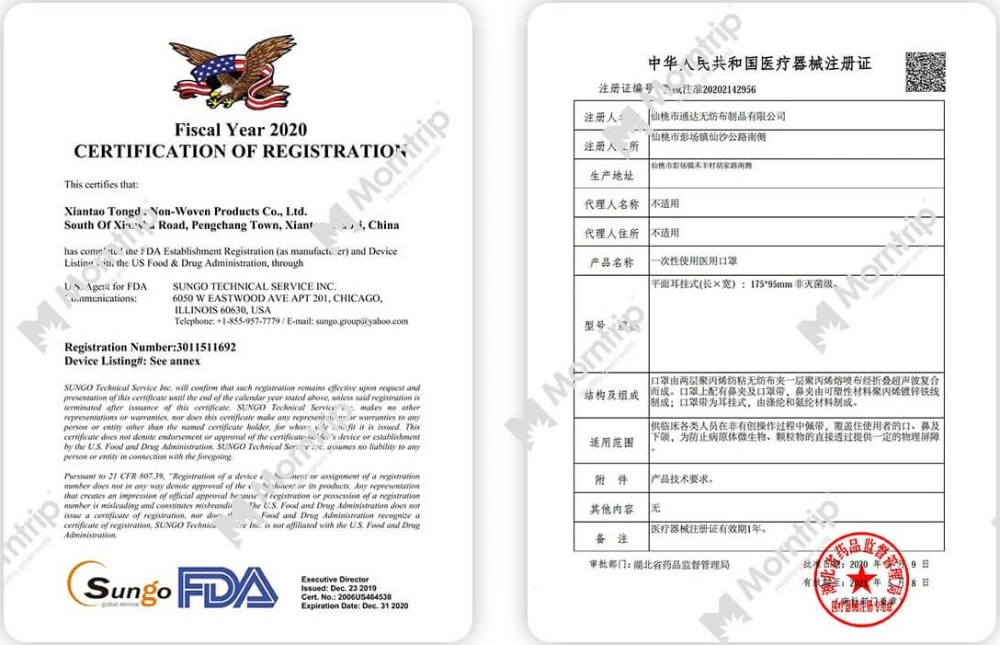 < US - FDA > < CN - CFDA >

7. During the pandemic in 2020, our surgical masks have been listed on China government white lists, which is a requirement for mask exporting.

8. In March 2020, our surgical mask got authorized by the Canadian government, listed on their list of authorized medical devices.



< CN white list of non-medical masks > < CN white list of medical masks> < Canadian government authorized medical devices >

Product Description
Brand
MORNTRIP®
Face Mask Type
Earloop face mask
Material/Fabric

3 ply (100% new material)

1st ply: 25g/m2 spun-bond PP (black)
2nd ply: 30g/m2 activated carbon (black)
3rd ply: 25g/m2 melt-blown filter (white)
4rd ply: 20g/m2 spun-bond PP (white)

Feature
High BFE/PFE, Adjustable nose piece, Elastic earloop
Color
Black
Size
For adults: 17.5×9.5cm

Detail Pictures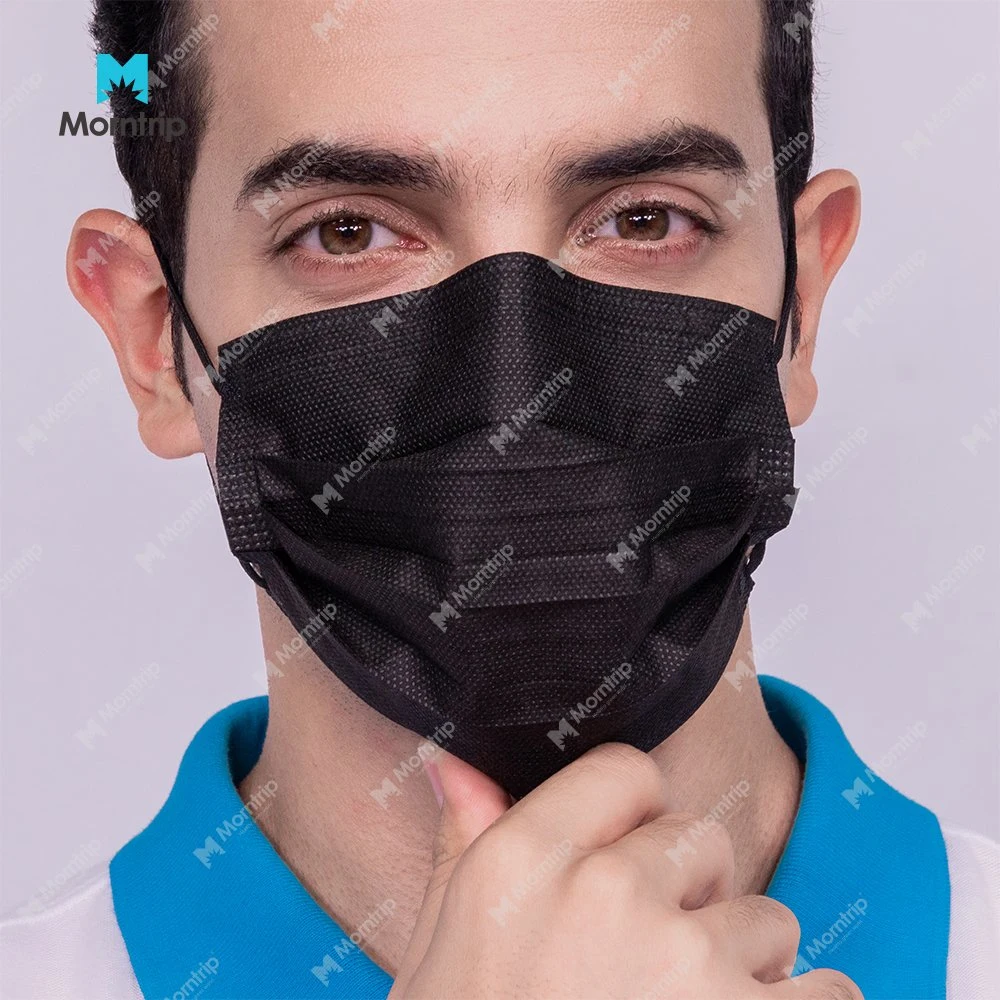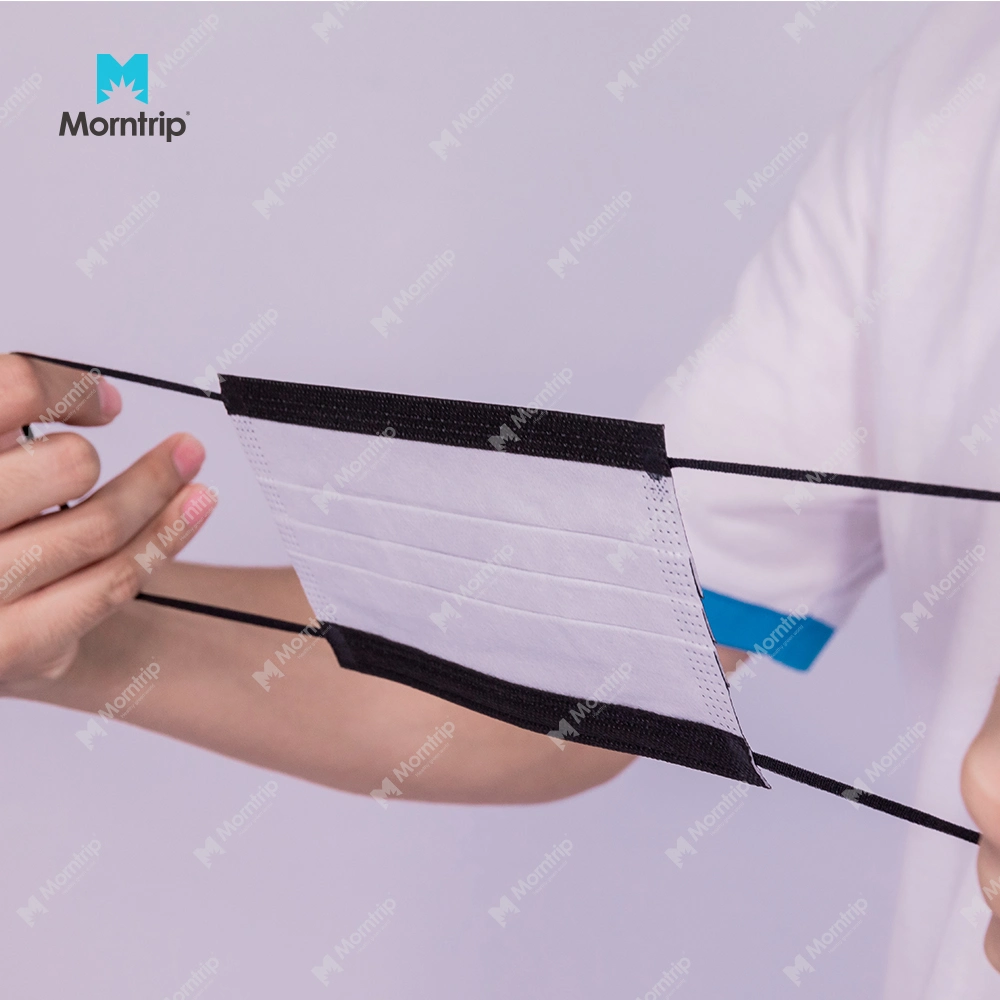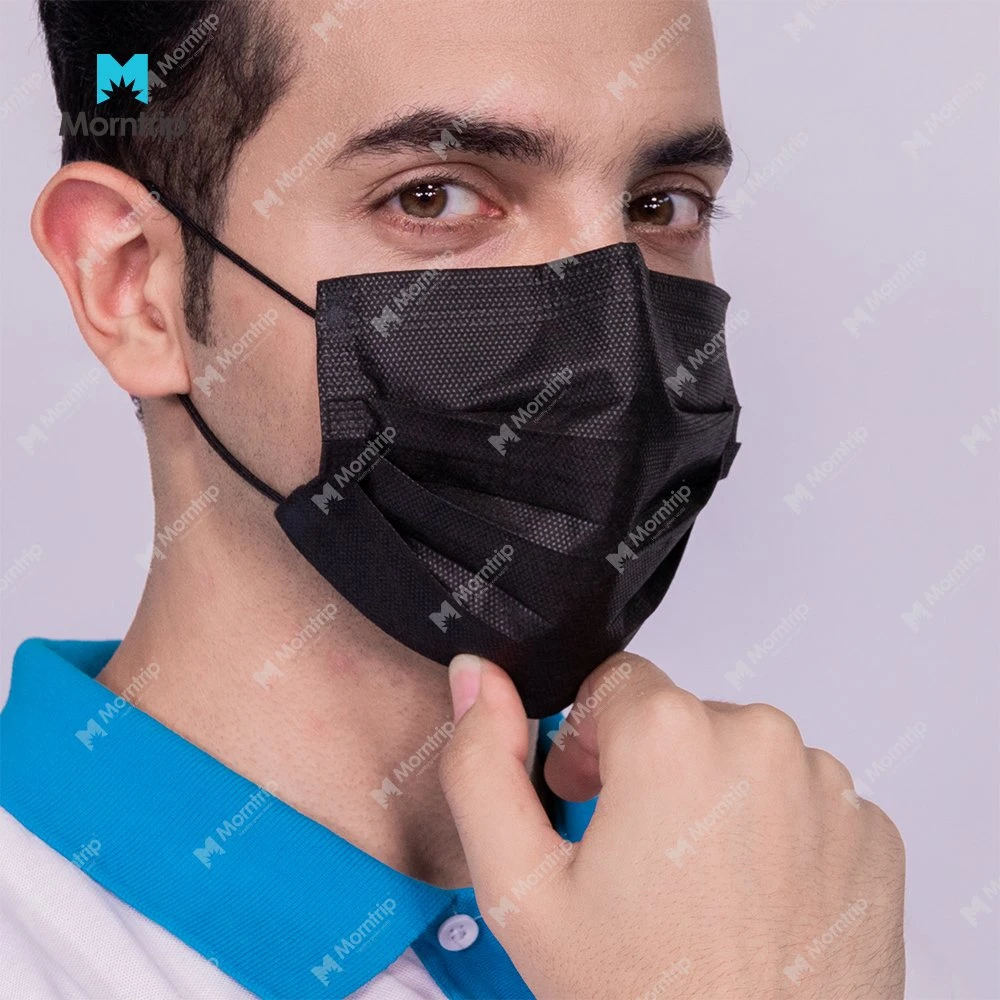 Packing&Delivery

| | |
| --- | --- |
| Regular Lead Time | 18days for order less than 1 million pieces |
| Port of Loading | Shanghai/Wuhan |
| Items Per Package | 50 pieces/box |
| Packages Per Case/Carton | 40 boxes |
| Pieces per Case/Carton | 2000 pieces |
| Box Size(50pcs) | 19×10×7cm <custom designs available> |
| Box Weight | 180g/box |
| Carton Size(2000pcs) | 52×40×30cm |
| Gross Weight | 8kg/ctn |