Portable blackhead remover vacuum blackhead suction device with diamond dermabrasion tips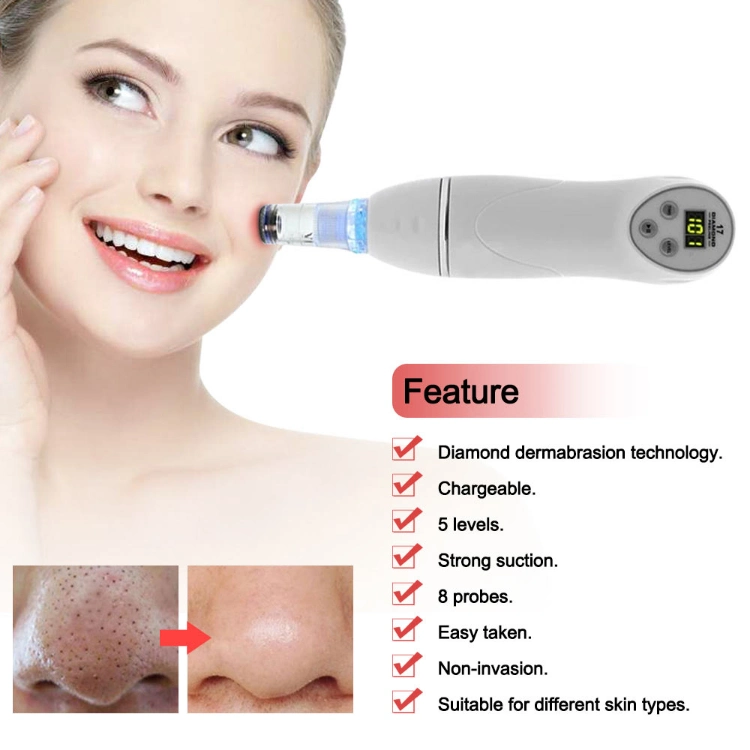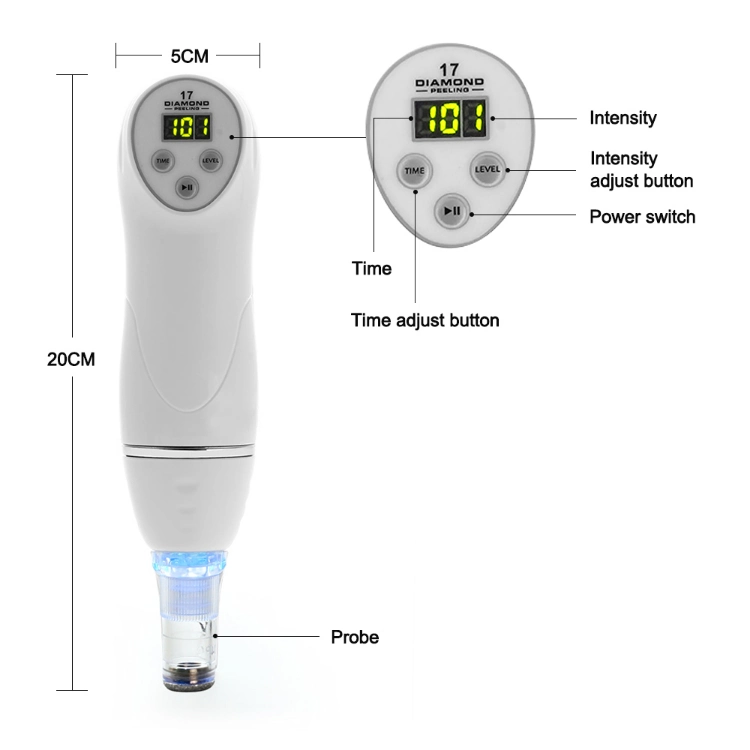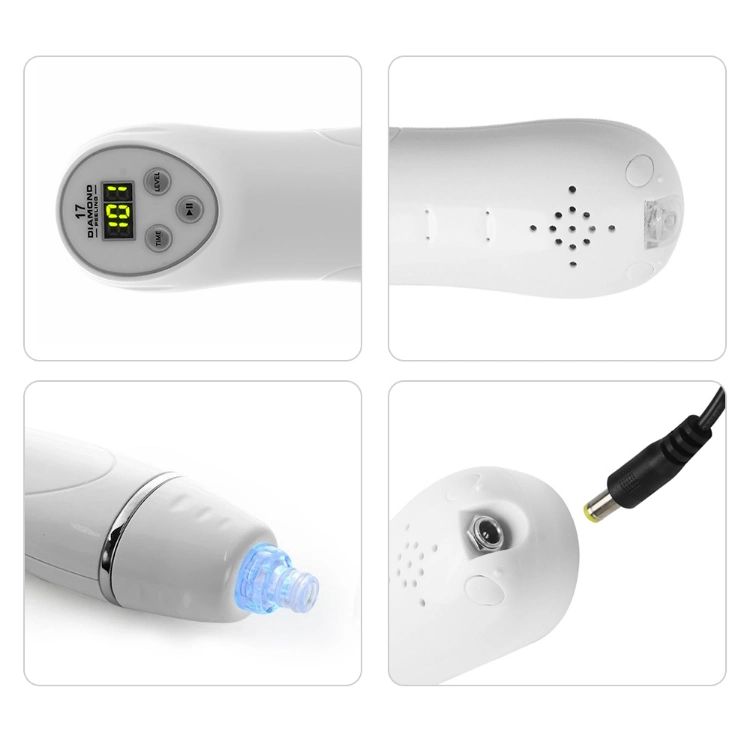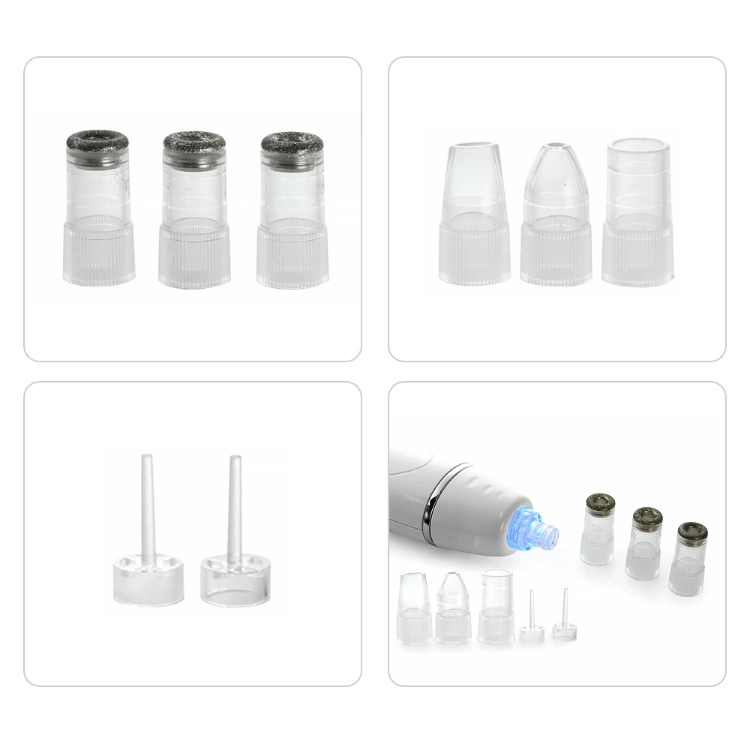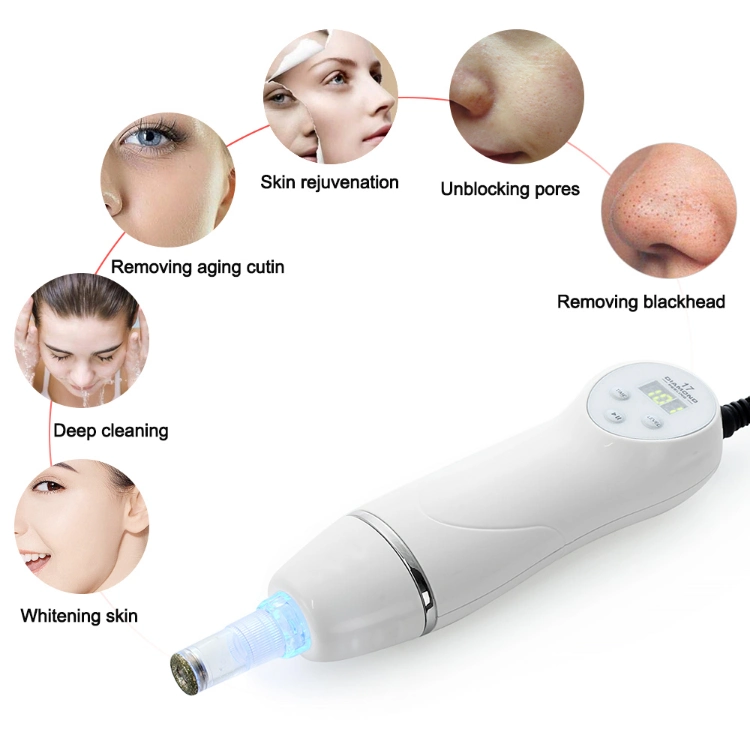 features
8 kinds of diamond heads
4 kinds of suction heads
Double filter units
Suitable for all kinds of skin, even for sensitive skin
No-invasive, safety and convenient
Four level speed, suit for different skin problems
Technology
1.Vacuum Suction
This product adopts the working principle of 'vacuum suction, firming skin, shape face', its unique vacuum system gently lifts massage skin, promotes blood and lymph circulation, makes the skin becomes more compact luster.
2.Micro crystalline Probe
This product is equipped with microcrystalline probe, with more than 100,000 natural mineral microcrystalline drilling particles, effectively remove the damaged epidermis cutin cell ,aging rough flaws, avoid excessive accumulation of dead skin cells, keep skin smooth, tender, bright luster.
Diamond head: It can exfoliate the dead skin by scrubbing to repair skin and remove wrinkle and acne.
Big circle hole: It is used to remove blackheads and shape V face with powerful suction.
Small circle hole: Its suction is not much strong, it can be applied to those skin such as thin, tender, easy to allergies.

reatment for acne, pimple skin .
Treatment for the dry skin.
Treatment for the sagging skin and wrinkle.
Treatment for the stain and dull skin.
Treatment of skin hyperpigmentation.
Treatment for blackhead and acne.