| | | | |
| --- | --- | --- | --- |
| Product Name | Anti-acne Mask | Function | Anti-acne |
| Model Number | MK66B | Wavelength | Blue 415nm + Red 660nm |
| Input | 5V 2A | Feature | Portable and handsfree |
| Material | PC | Warranty | 1 Year |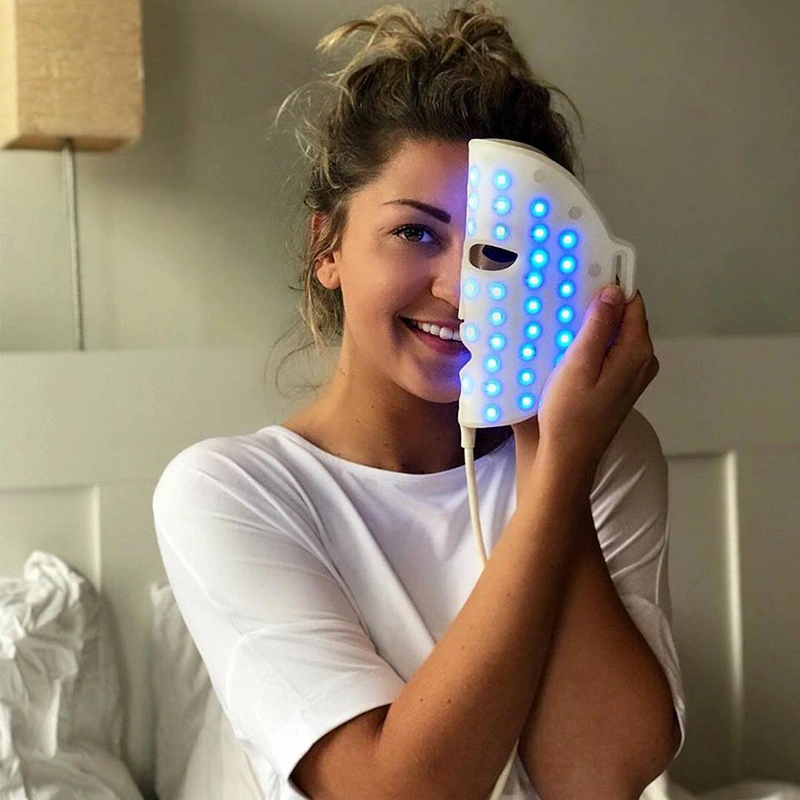 The Anti-acne mask penetrates deep into the skin, targeting and destroying bacteria that leads to acne. The result is clean and clear skin with a healthier appearance.




The Blue LEDs work to treat acne by stabilizing the oil glands and destroying acne-causing bacteria, while the sonic vibrations work to massage the skin and open the pores for a deeper clean resulting in clear skin with a healthier appearance.



• FDA-cleared Medical-grade blue LED lights reach deep where bacteria live
• Soothes inflammation and reduces pore size
• Purifies the skin, and stabilizes oil glands
• Reduces future acne flare-ups and potential scarring
• Calms redness and inflammation



Results:

100% of participants experienced significant acne reduction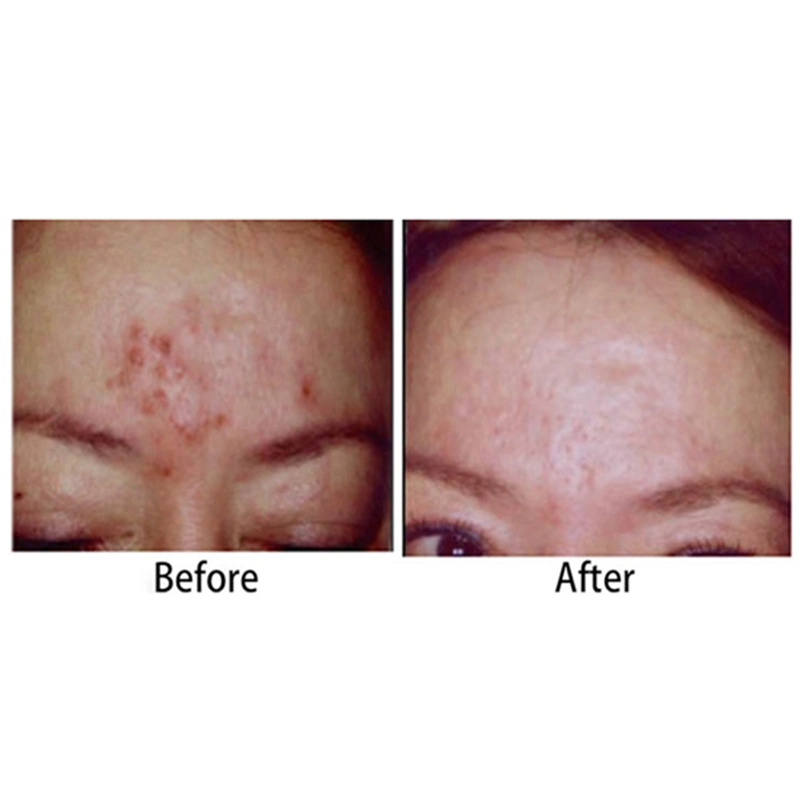 Acne treatment has come a long way. Gone are the days where you could only treat acne by visiting a dermatologist. Technology has created alternative acne treatments you can
use at home
. LED devices using
blue light
, or a combination of blue and red light, offer a convenient and effective way to spot treat acne. Learn more about the available devices, like those from Aduro Light Therapy.
How Does Light Therapy Treat Acne?
Before diving into how light therapy treats acne, let's review what causes acne. Acne is
caused when
oil, dead skin, or bacteria block pores on the skin. Bacteria that accumulate in the pores are the main cause behind the pimples we all hate so much.
Before investing in a light therapy device, the first step is to understand
how this technology works
. Turning on a light therapy device for the first time can be a little intimidating if you don't know what each light is supposed to do.
When it comes to light therapy for acne, blue light is the shining star. The best way to attack acne is to go after the root of the problem. The use of blue light
kills the bacteria
that causes it, therefore with no bacteria, you will notice a decrease in the inflammation caused by red pimples. Blue light in the range of 400-480 nanometers penetrates the skin to bacteria in the sebaceous glands. The bacteria that causes acne,

propionibacterium

, is sensitive to blue light, so the light eliminates it. The blue light also causes the sebaceous glands to produce less oil.
Blue light therapy can be used in combination with
red light therapy to minimize scarring
. Red light is known for its anti-inflammatory benefits, so using the two wavelengths together produces positive effects. Like with every treatment, consistency is key to see the results you desire.

Company Introduction
Kaiyan Medical has 14 years of
R&D
and manufacturing background in LLLT and LED therapy devices
.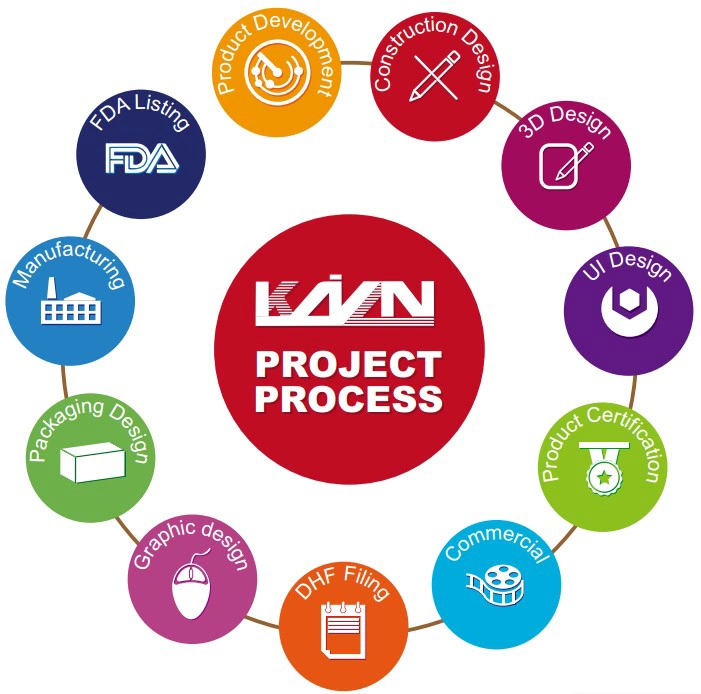 Our Services
Industrial Design
Kaiyan Medical is proud to provide complete industrial design services, which we believe is key to our conceptual design stage, but also into understanding how a product will engage and inspire end-users alike.
Our in-house designs captivate various techniques to generate highly valuable
concepts, which are not only beautiful but meaningful in both manufacturing and
product planning
Mechanical Engineering
Kaiyan Medical has a complete mechanical engineering department,
which combines hands on experience with CAD expertise to provide
that perfect transition from a concept design to reality.
Our mechanical engineers allow us to effectively plan not only a products moulding
process, but also allow us to estimate a products pricing and plan on what materials
and mechanical systems should be in place for the final production.
Electrical Engineering
Kaiyan Medical has a dedicated electrical engineering team, consisting
of very experienced and knowledgeable engineers who helped our
clients with custom solutions to meet even the wildest requirements.
We have vast experience in lasers, LEDs, drawing of electronic layouts
and sourcing and implementing components from worldwide suppliers
so we can deliver reliable designed
products at the highest of quality.
Rapid prototyping
Rapid prototyping is essential at Kaiyan Medical for both keeping
projects and timelines met, but also with visualizing ideas for clients
to see, feel and ultimately test with their users.
Kaiyan Medical does its prototyping in-house and can handle
simple prototypes from complex multi-piece and working models
.
Mass Production
Mass production is setup to provide a gentle yet
effective transition from a designed, prototyped unit to a mass-market ready product.
Kaiyan Medical plans and prioritizes production with
pre-pilot quantities within the facility. This allows us toidentify what is needed for fine tuning production times
while highlighting product quality and performance
assurances from start to finish of assembly.