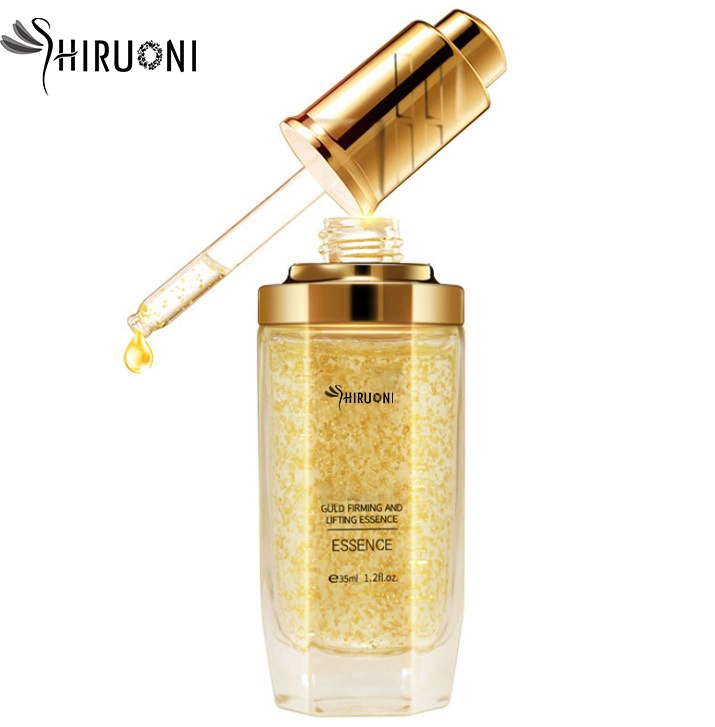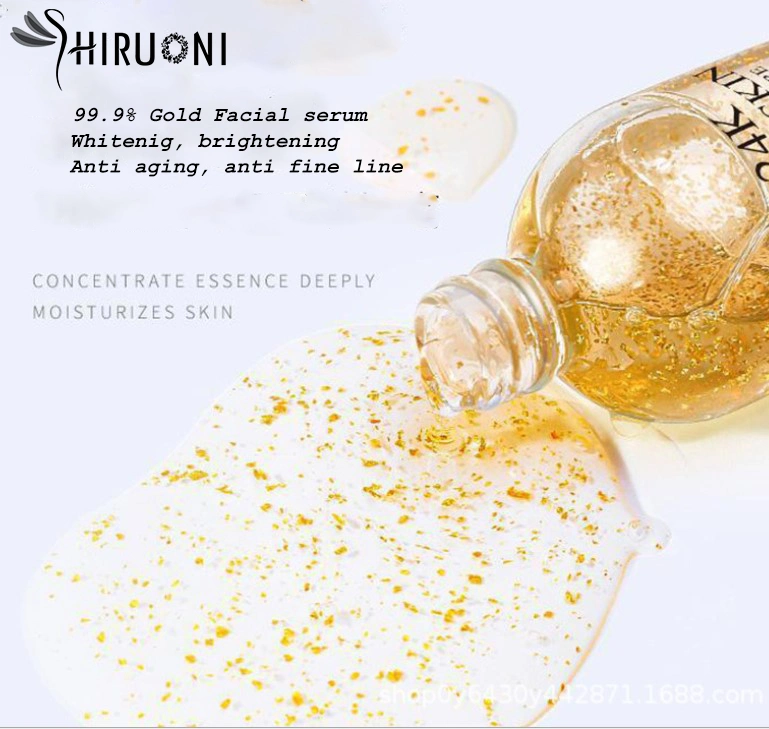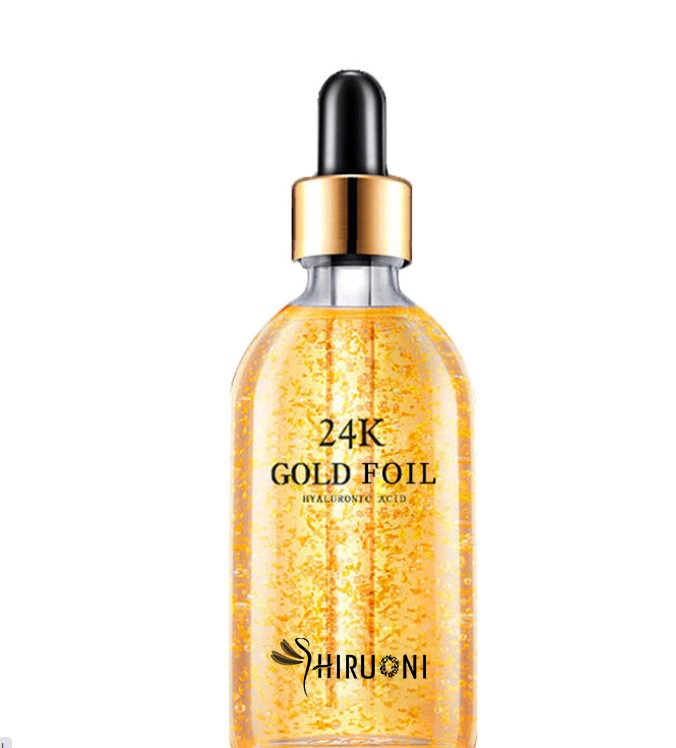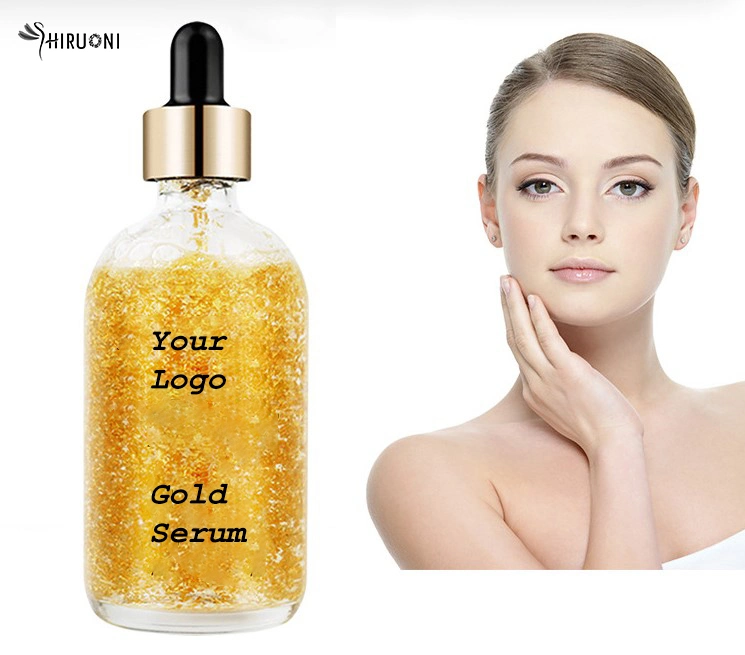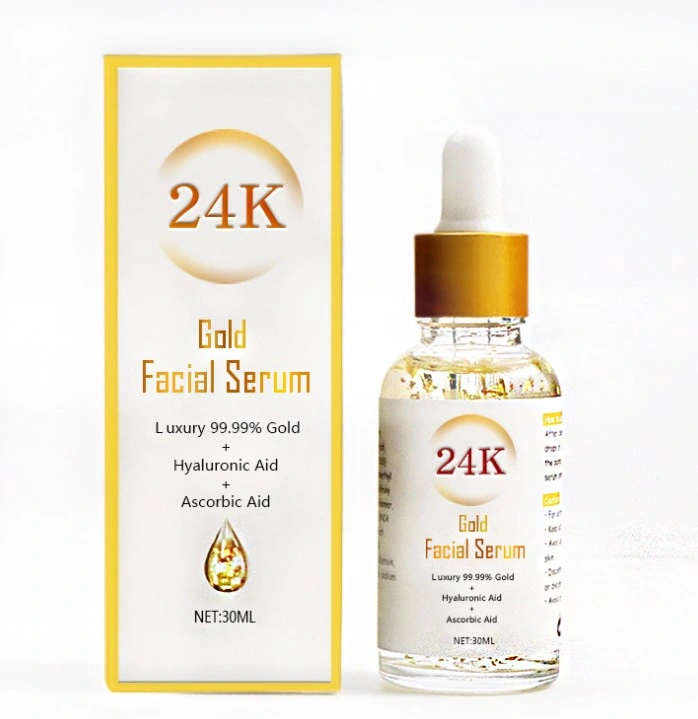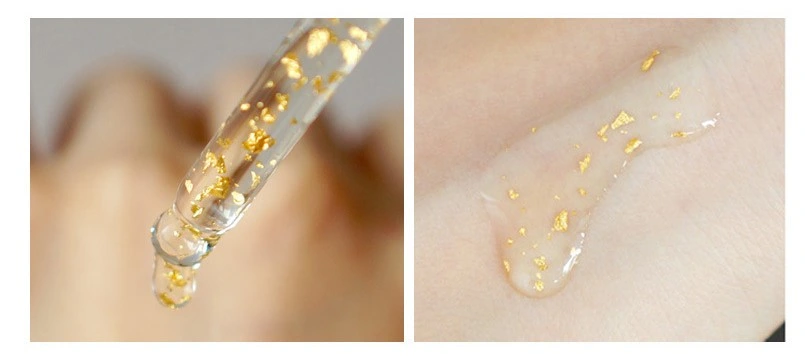 *24K gold serum: Professional natural serum

, using pure gold powder ingredients, can solve the problem of anti-aging.Anti-aging and anti-wrinkle, suitable for girls, young people, women and men.
•All natural organic ingredients: serum is great for your sensitive skin.The natural biological ingredients of this gold serum will tighten, brighten and tighten your facial skin.
• HYALURONIC ACID ESSENCE: Moisturizing facial mask with HYALURONIC ACID ESSENCE, widely used in spring, summer, autumn and winter.Soft, cool and cold face serum is ideal for any season for water and pore constricting.
Well feedbacks Skin Care Vitamin C Whitening Rose 24K Gold Serum Moisturizing Face Serum
· This beauty serum is an effective moisturizer with added light anti-aging benefits for all skin types.·The pure 24k Gold flakes absorb right into your skin, leaving the skin bright and naturally radiant. · After cleansing, apply 2-3 drops of the right amount of liquid applied to the face or eye, massage gently until it is absorbed. Replenish lost moisture with gentle a toner that refreshes and promotes healthy looking skin, leaving skin feeling firmer and looking more vibrant. Infused with 24 Karat Gold, collagen, and potent antioxidants that nourish depleted skin making it more radiance and balanced. FRAGRANCE FREE, CRUELTY FREE, PARABEN FREE, PETROLEUM FREE.