Aduro PDT light therapy mask led photon skin rejuvenation facial mask
Designed for home-users as a perfect balance of light therapy and cosmetics, so users can experience all the benifits of Aduro light therapy while at home or on the go.
The Aduro 7+1 is our most advanced home facial mask. Penetrates deeper into the skin than any other facial mask and offers the most diverse solution to skin imperfections available.
The specification:
| | |
| --- | --- |
| Product Name | Aduro 7+1 colors LED light therapy mask |
| Input | AC110-240V |
| Led Qty. | 66pcs |
| Output | DC5V-2.1A |
| Material | Flexible silicone |

Aduro led skin rejuvenation mask with 7colors and infrared
The Aduro 7 + 1 led facial mask offers a complete range of solutions for skin imperfections, through RGB light technology. A combination of 7 different colours has a vast range of benefits that allows users to effectively design their own skin care product, like never before.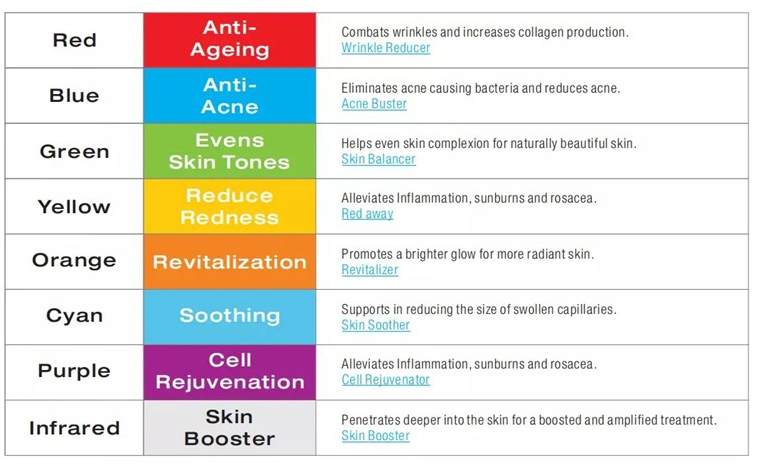 How do the Aduro masks work?
The Aduro facial masks use special light that is packed full of energy in the form of photons, and when shined onto the skin these photons penetrate to certain levels of body tissue. These photons then transfer their energy into a form that the body can use called 'cellular ATP (adenosine triphosphate) energy' and increase blood flow.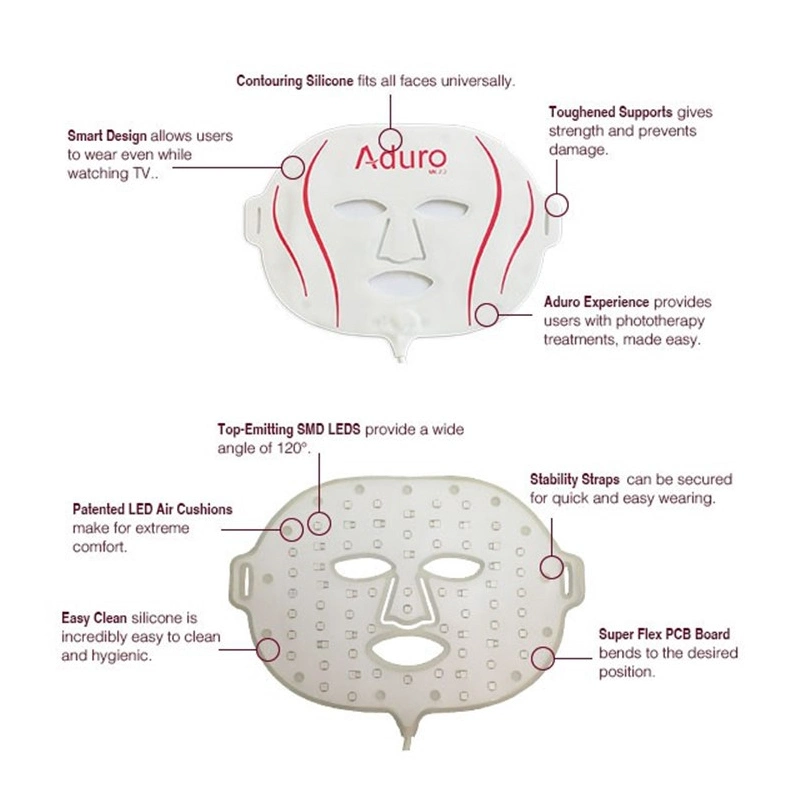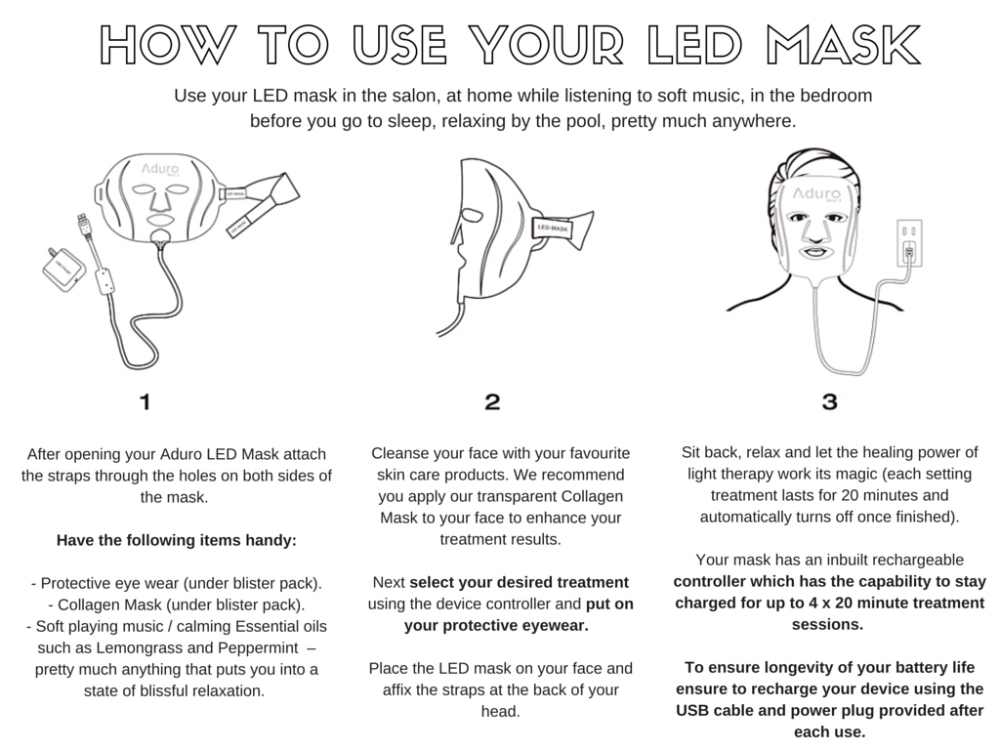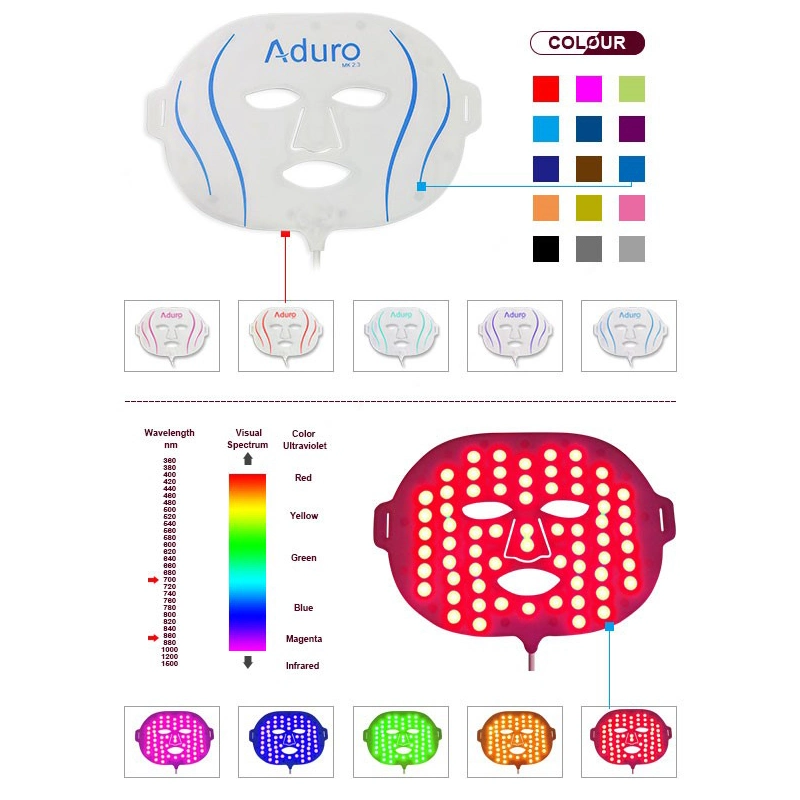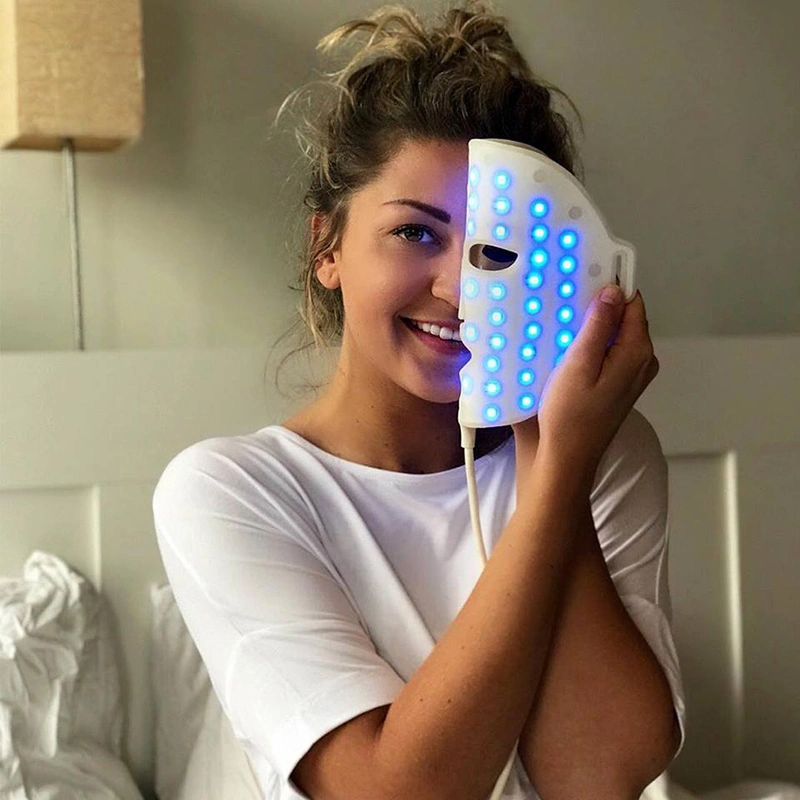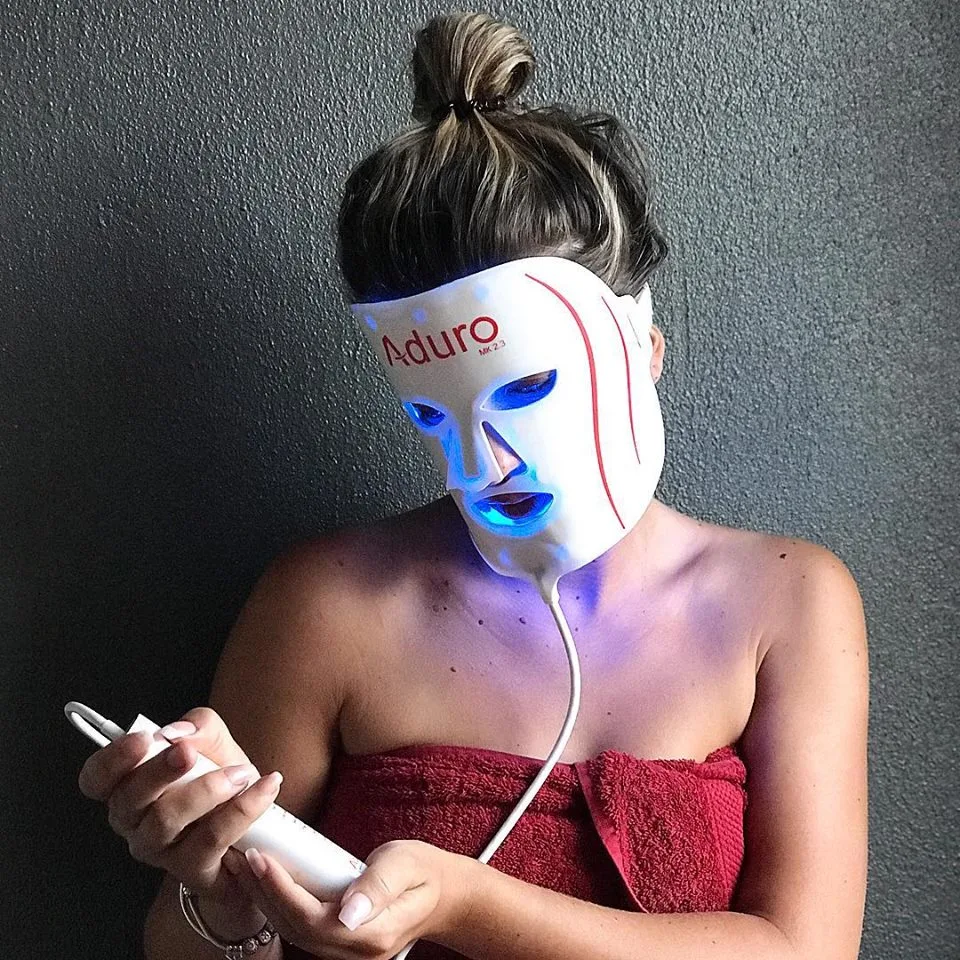 The Benefit: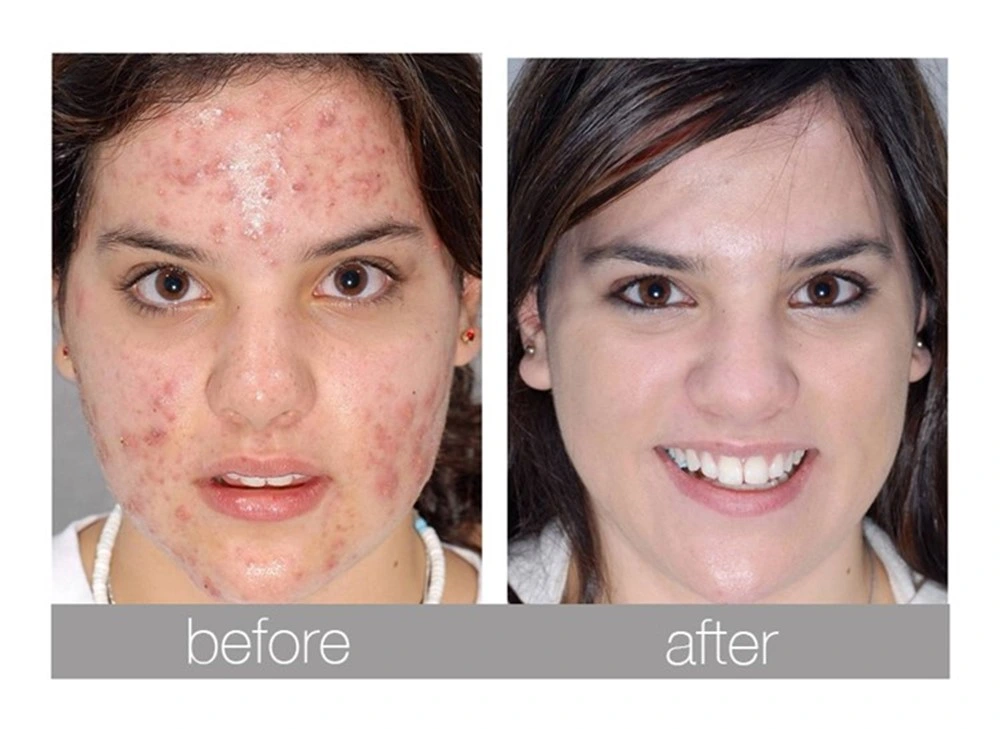 Packaging and Shipping
The Aduro anti-acne LED facial mask comes as a package, which includes outersleeve packaging which wraps an inner card box with blister insert which houses the Aduro LED facial mask.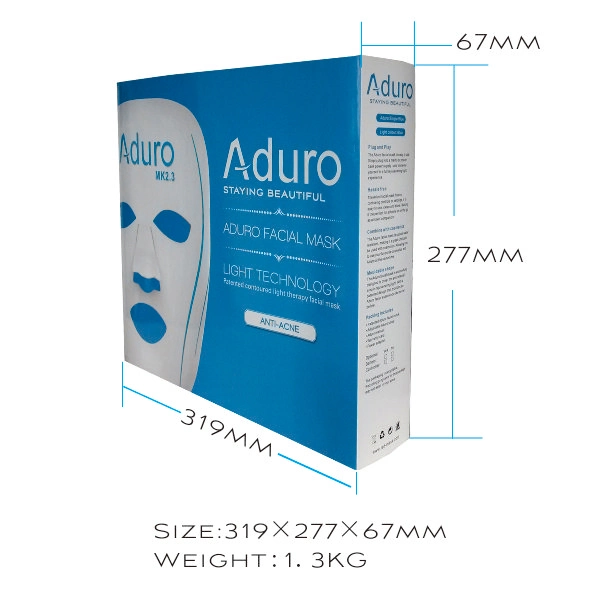 Kaiyan Medical has partners all over the world and has a team of over 100 in-house employees, which allows us to offer services to our partners such as in-house designing, prototyping, electronical drawing and assembly, moulding and tooling all the way to mass production.