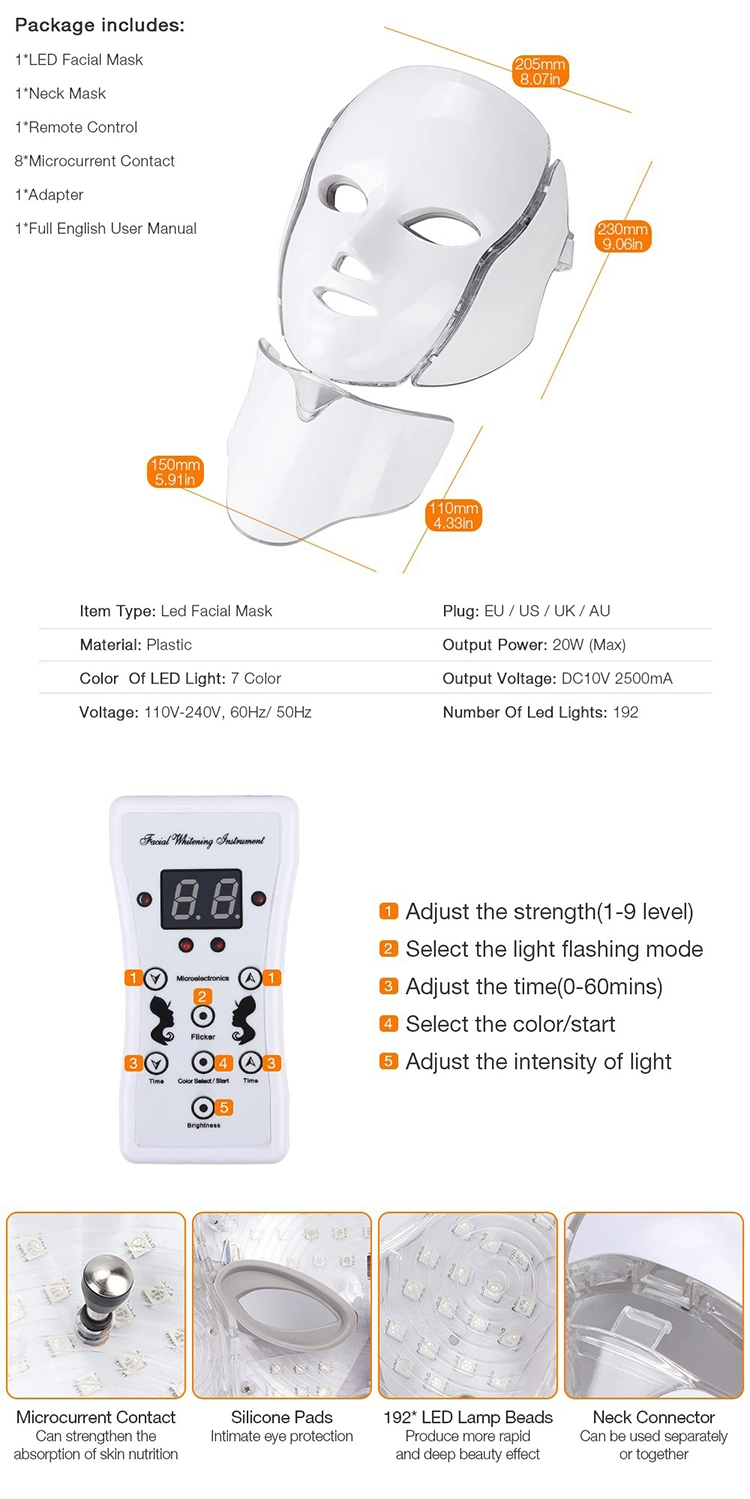 Product Specifications:

Item Type

Photodynamic led facial beauty mask, led flashing face mask

Voltage

110v-240v, 60Hz/ 50Hz

Plug

EU,US,UK,AU Plug

Number of LED

192 leds

Colors of Lights

7 Colors

Output voltage

DC10V 2500mA

Output power

20W (Max)
Photon Beauty Device, designed for facial beautification, uses natural light waves, which are transmitted by LEDs into the skin.Help to Activated the collagen, promote skin collagen growth, make the skin more translucent and white.Tighten pores, making the skin firmer, improve skin brightness, more smooth and elastic, accelerate Detoxification, effectively accelerate skin metabolism rate, promote the excretion of toxins of skin.No needle, safe and quick treatment and protection of skin.

Multi-Effect Optical Beauty:7 Colors in One led face mask,different colors with different effect.Each light (which does not produce heat) offers a different result for specific skin problems. it can meet your various beauty needs.Best choice facial beauty devices for home use!

LED Lights:150pcs high quality non-heat producing LED lights.The photon beauty device, designed to beautify the face, uses natural light waves, which are transmitted by LEDs on the skin. The light activates photoreceptors in the skin cells, producing energy for absorption by the skin components, It increases the elasticity of the skin and helps to repair aged skin, acne,spots and helps to improve firmness.

Healthy And Durable: Free of Chemicals and UV Light.This face mask harnesses the power of proven technology to clear acne and allow the skin to heal itself.Easy and Effective Treatment - Suitable for all skin types, lightweight, safe and comfortable.

Package Included:1*Light Therapy Mask,1*Remote Control ,1*UK Plug Adapter,1*USB Cable ,1*English User Manual.Best gift for yourself ,your family and your friends!We provide good service and if you have any problem or question please feel free to contact with us at first,we are available to supply your need anytime.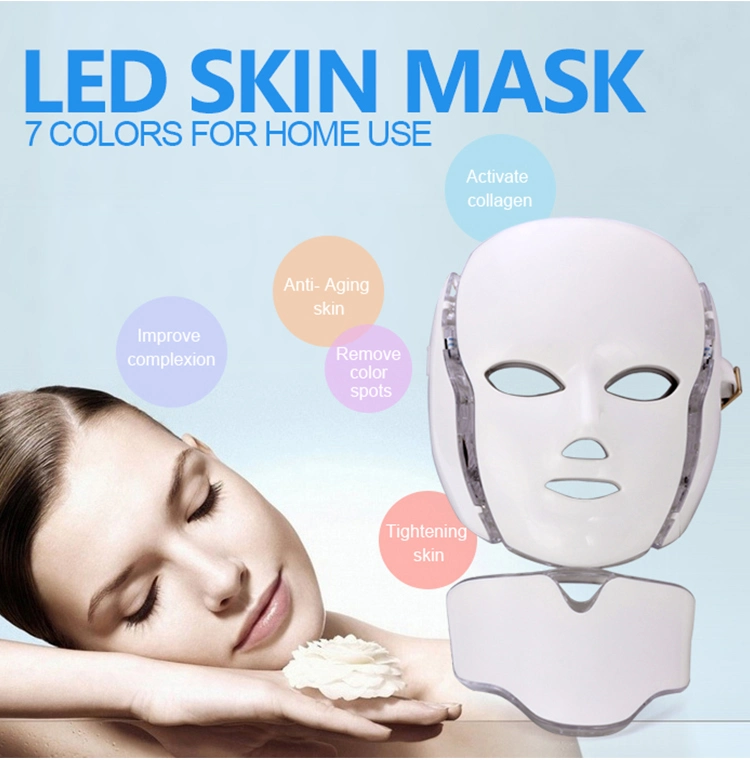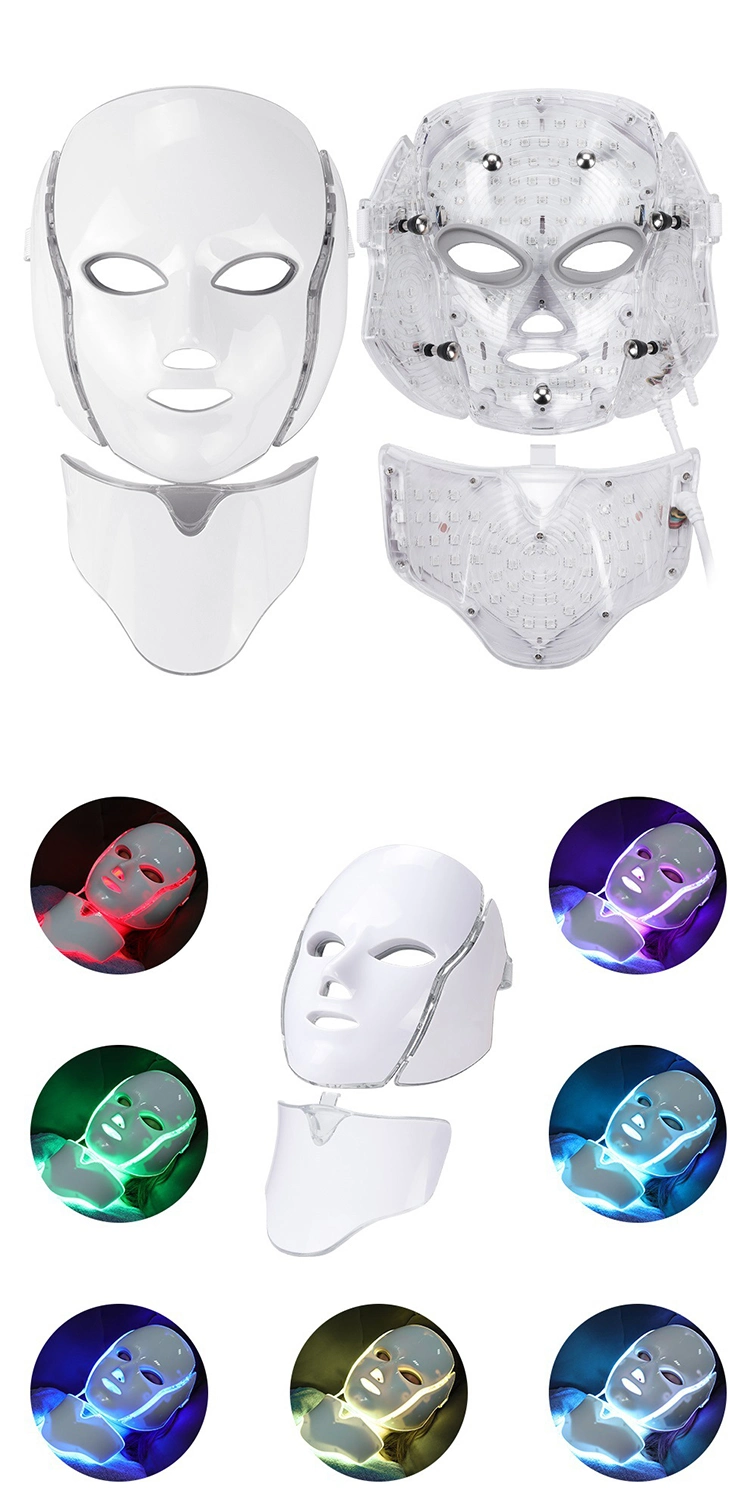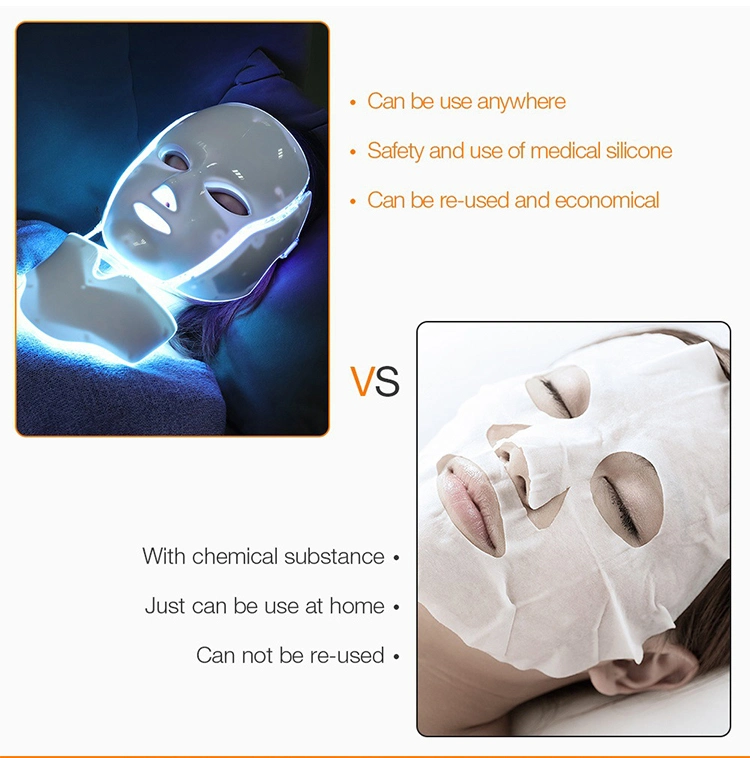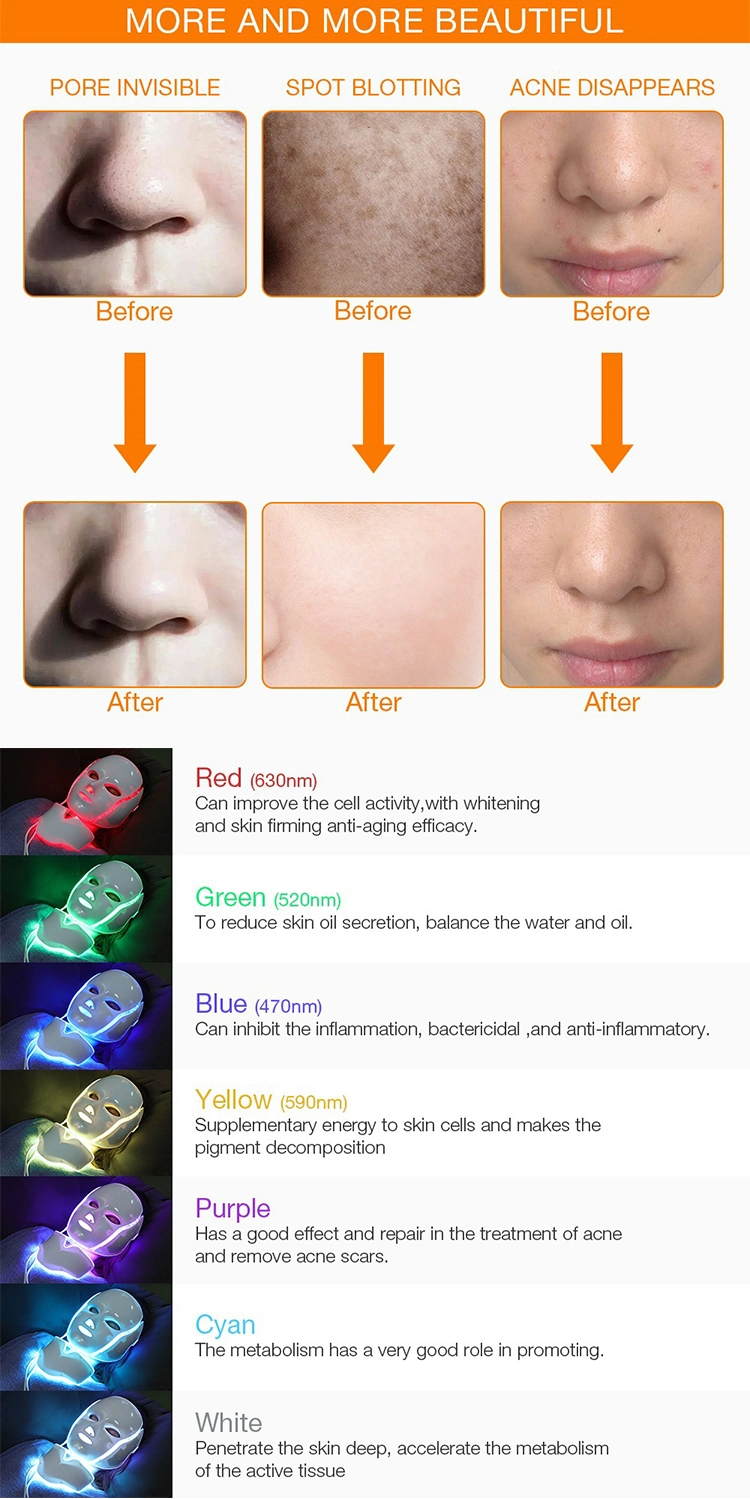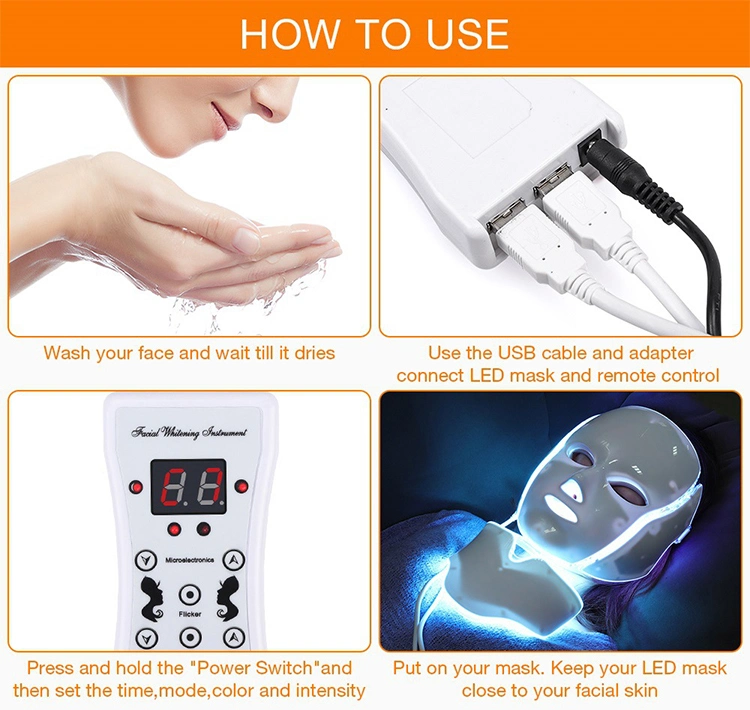 Theory
The working principle of LED light Photon skin rejuvenator is like Photosynthesis, its nursing therapy is touse the power of light reaction on the skin maintenance and treatment of a new technology, to convert light energy into cellular energy,accelerated cell growth, accelerate blood circulation, stimulates fibroblasts to produce collagen tissue, increase skin elasticity, skin to fully enjoy the "photosynthesis" Led mask face has shown to be effective for the treatment of several aspects of the skin aging.
Multiple studies havedemonstrated Improvement of fine wrinkles, mottled hyperpigmentation, tactile roughness and shallowness.
These results are supported by both collagen production and increase proliferation.

Function
1. Improve symptoms such as aging and loosening skin,big pore,slender wrinkles.
2. Improve pigmentary pathological changes,such as freckle,sunburn,senile plaques.
3. Improve dark complexion caused by bad metabolism or poor circulation.
4. Repair and nurse the damaged skin.
5. Do detumescence,inflammation diminishing and scar elimination treatment for oil acne effectively.